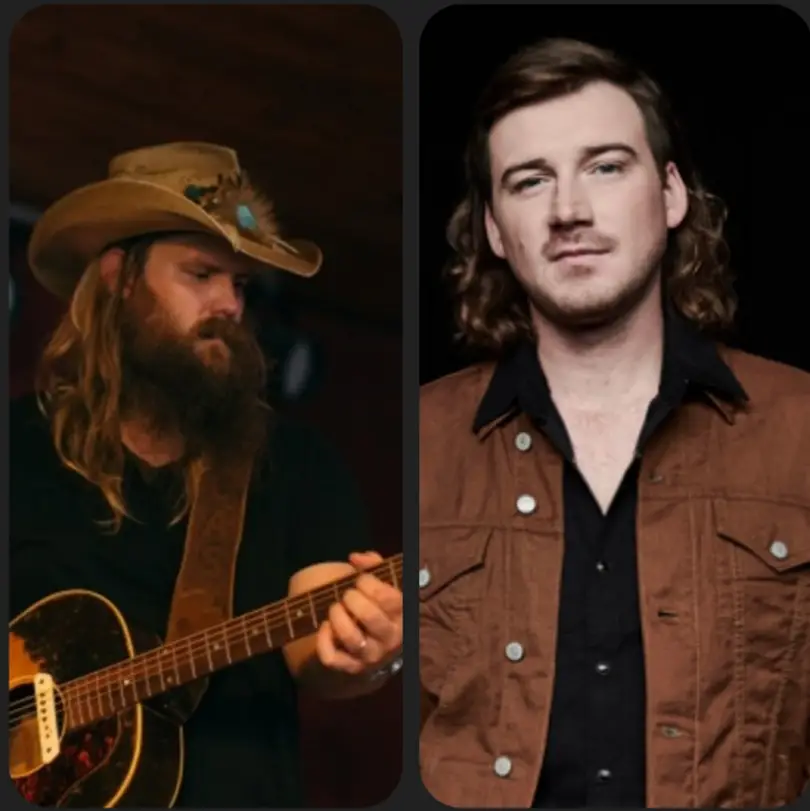 Chris Stapleton and Morgan Wallen are among the artists just announced who will be awarded at the upcoming ACM Honors ceremony. The two stars will join Shania Twain, Miranda Lambert,  HARDY and others in being recognized at the event held in August.
Stapleton is being given the ACM Spirit Award, which honors the contributions of Merle Haggard. According to a press release, the award is given to a "singer-songwriter who is continuing the legacy of country music legend Merle Haggard by following his/her own path, crafting great songs, and epitomizing Haggard's spirit through genuine performances and great storytelling."
Wallen will receive the ACM Milestone Award, which honors the contributions of Gene Weed, who directed and produced the ACM Awards for 30 years. Wallen is being given the honor, which is given to an artist "for a specific, unprecedented or outstanding achievement in the field of country music during the preceding calendar year," due to the massive success of his Dangerous: The Double Album. which stayed at No. 1 on the all-genre Billboard 200 chart for ten weeks after it was released.
Twain will be honored with the ACM Poets Award, along with hit songwriter Sonny Throckmorton, who wrote songs for The Judds, Ray Charles, Alan Jackson and more. The award is given for songwriters who have "outstanding and longstanding musical and/or lyrical contributions throughout their career, with special consideration given to a song or songs' impact on the culture of country music. "
Lambert is being given the Triple Crown Award, after being recently named the ACM Entertainer of the Year, in addition to previously being named the ACM Top New Female Vocalist and the ACM Female Vocalist of the Year.
HARDY was revealed as the ACM Songwriter of the Year during the ACM Awards in March. The award is given to songwriters who are known for their craft, and have had multiple songs recorded by other artists.
All of the honorees will be celebrated during the 15th annual Academy of Country Music Honors, held on Wednesday, August 24 at the Ryman Auditorium in Nashville. Ticket information will be announced soon. Find more details here.