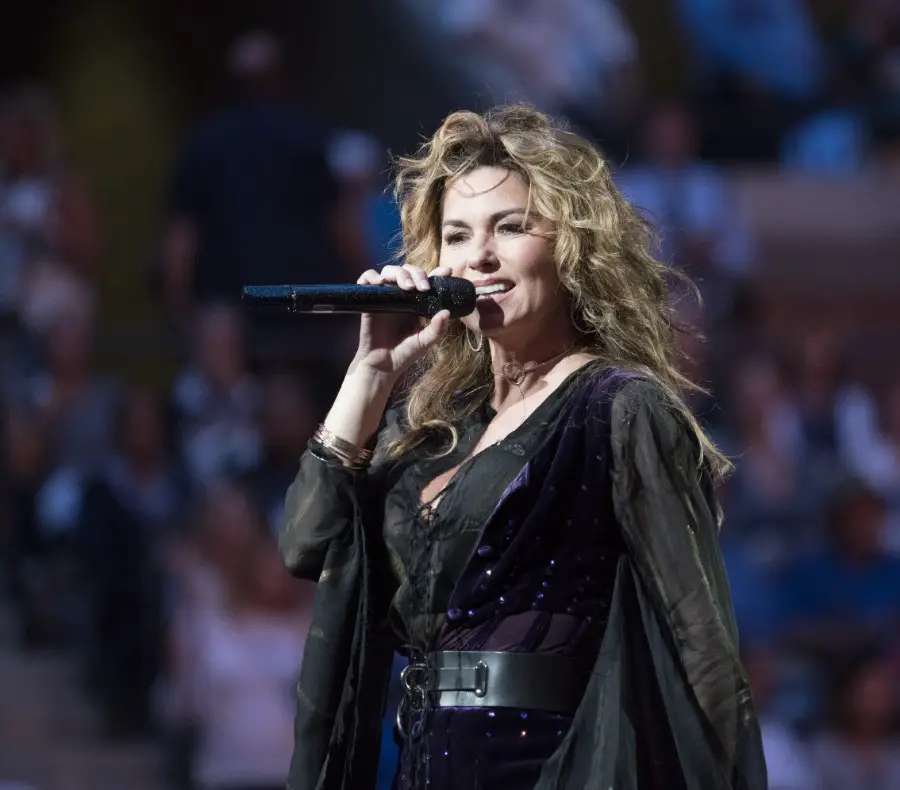 Shania Twain was forced to cancel a recent show, and has been placed on vocal rest, per her doctor's orders. The 56-year-old revealed on social media that she would be unable to perform as part of her The Las Vegas Residency on June 22, after becoming ill.
"I am sad to say that I woke up this morning feeling unwell and with no voice," Twain wrote in a post shared on her social media channels. "I am under strict doctor's orders to rest and not sing. Nothing makes me happier than being on stage and performing for you so I'm extremely disappointed to cancel tonight's show. I am going to do everything I can to get back on stage for this Friday and Saturday."
Twain went on to say that tickets purchased through Ticketmaster would be refunded, otherwise, those planning to attend should contact their point of purchase directly.
Twain concluded her post by saying, "Thank you for your love and understanding."
This isn't the first time Twain has battled vocal troubles. The five-time Grammy winner was diagnosed with dysphonia, a vocal disorder, in 2004, along with Lyme disease.
"I had to have an operation that was very intense and it's an open-throat operation, very different from a vocal cord operation," Twain previously told Extra, speaking of how she treated her vocal issues. "And I had to have two of them, so that was really, really, really tough and I survived that, meaning emotionally I survived, and am just ready to keep going."
Twain admits the diagnosis was devastating for her, especially since it is something she will have to deal with for the rest of her life.
"When you're a singer and it's your voice, it is just a terrible, terrible feeling," Twain admitted. "It was a great, great loss, so I had to come to terms with losing the voice that I had and rediscovering my new one. It's been a long, a really rewarding, journey."
"What I've learned in the interim through therapy is how to manipulate my voice to get it to do what I want it to do or at least close enough," she added. "I don't want to give up, so you just gotta be willing and give in to change and you have to accept that."
All of Twain's upcoming concerts can be found by visiting her website.