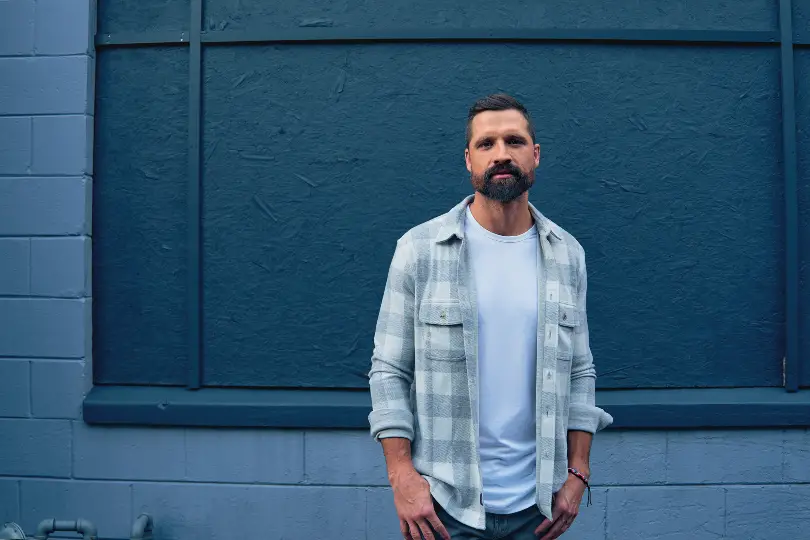 If anyone knows what it's like to see dreams crushed, it's Walker Hayes. The Alabama native moved to Nashville in 2004, with his new wife, Laney, and nothing else but a dream of having a career in country music. Two failed record deals later, and Hayes was working at Costco to make ends meet, an alcoholic who had all but hit rock bottom.
Of course, Hayes found his way to the top, thanks to producer Shane McAnally, who believed in him, and the viral hit, "Fancy Like" that followed. While it might seem like "Fancy Like" was a fast rise to the top for Hayes, the 42-year-old says his success story is anything but quick.
"Nashville, to me, is a 17-year town," Hayes tells Grammy.com. "It is not a town you come and conquer overnight. There's really no such thing as an overnight success. 'Fancy Like' did pop overnight, but it took multiple jobs, a lot of heartbreaks, financial woes that I don't ever want to go back and relive."
There was so much heartache and heartbreak in Hayes' story, but in hindsight, he wouldn't change anything, even the hard times, for the success he now has.
"I wouldn't change my journey for the world," Hayes says. "To me, the adventure is what's priceless. That's what shapes us. I'm so grateful for how the journey has unfolded."
One thing Hayes didn't do, which might have led to more success earlier in his career, is conform. For Hayes, it was important for him to be authentic, even if it meant other people didn't always understand his vision or his music.
"I feel like I've always been that artist that maybe country music has tried to shut the door on, and somehow, we've just kept a foot in it and wouldn't let it close," Hayes tells People. Thankfully, Hayes persistence paid off, and he currently has another Top 5 hit, this one with "AA."
"I'm so comfortable in my own skin right now," Hayes says. "So much of me is exposed, and there's nothing I'm really hiding. I don't worry anymore about whether I'm gonna be able to hit certain notes because I don't think people care. They're here to get what they get and see what they see, and what they already have embraced, like a member of their own family. There's not some unrealistic expectation they have at the show. They just want to come hang with us for a night."
Hayes will play fairs and festivals this summer, before he embarks on his Glad You're Here Tour this fall. Find music and tour dates at WalkerHayes.com.