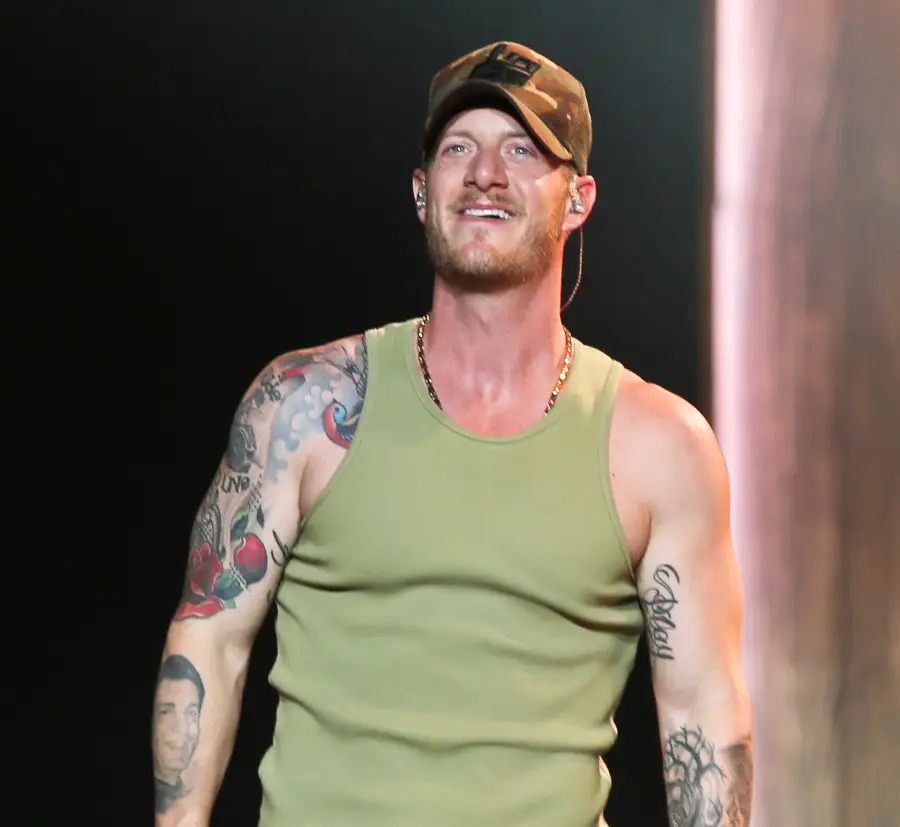 New music is coming from Tyler Hubbard! The 35-year-old announces he is releasing another song, "35's," this Friday. The news comes only a couple of weeks after Hubbard released his debut single as a solo artist, "5 Foot 9," his first since announcing he and his  Florida Georgia Line partner, Brian Kelley, were taking a break from making music as a duo.
Hubbard announced the news on social media, along with a throwback photo of him as a little boy.
"Excited to share that I'm dropping my second song, '35's' this FRIDAY,' Hubbard wrote. "Set your reminder and pre-save it to hear it first."
Excited to share that I'm dropping my second song, "35's" this FRIDAY. Set your reminder and pre-save it to hear it first. https://strm.to/35s

Posted by Tyler Hubbard on Tuesday, June 21, 2022
Hubbard, who is working on his solo album, recently said that he was fully focused on his solo career, as was Kelley, and doubted they would release any music together as Florida Georgia Line, at least in the immediate future, while they both worked on their own music.
"That was a question that we talked about prior, actually, because at the beginning he really wanted to do both," Kelley shared with Everything Nash and other outlets during a virtual media event. "And I thought about it and slept on it. We talked to life coaches. It wasn't just an overnight decision, but I came to the conclusion that for me, whatever it was that I was doing, I wanted to give it 100 percent. And I felt like it was only fair for BK. to give himself 100 percent if he was going to do this, step out and do the solo thing."
While both Hubbard and Kelley insist there are no hard feelings between the pair, Hubbard says it is in part because of their friendship that they needed to spend time working on other projects.
"A lot of that was in an effort to preserve the friendship, I think, and the brand and the band that we had built together," Hubbard remarks. "That was sort of my motive behind saying [that] if we try to bite off more than we could chew, this is going to get sticky and could end in resentment or possibly just misunderstanding or confusion, from all aspects of the process. So I think making it clear is the easier way to go. That's not to say we won't ever do anything again, but I don't know if they'll be able to exist simultaneously."
Only a few dates remain on Florida Georgia Line's tour schedule, which can be found by visiting their website. Pre-save "35's" here.