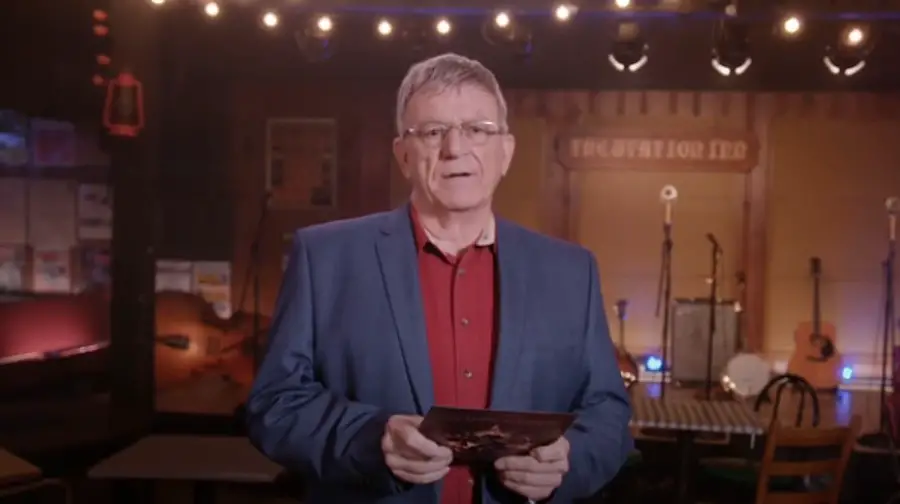 JT Gray, owner of the Station Inn, one of the most-revered bluegrass venues in the world, has died. Gray was 75 years old when he passed away on March 20. The news was first announced on social media.
"It is with the heaviest of hearts and deep sadness that we share the news of the passing of our dear friend and Station Inn owner, Earl JT Gray, early on the morning of March 20, 2021," a portion of the statement reads. "JT was known for his work in the bluegrass music community as a bluegrass musician and club owner, thoughtfully raising The Station Inn as a home for musicians and fans everywhere. He bought the business in 1981 and established it as a Nashville icon loved by so many throughout the world. JT's contributions to bluegrass music cannot be overstated."
It is with the heaviest of hearts and deep sadness that we share the news of the passing of our dear friend and Station…

Posted by Station Inn on Sunday, March 21, 2021
Gray was inducted into the Bluegrass Music Hall of Fame in 2020. He also presented the Grammy Award last month to Miranda Lambert, for Best Country Album, for Wildcard.
"JT understood and appreciated greatly the love and support of the bluegrass community, musicians and fans who became family over the years," the statement concluded. "Arrangements for JT's burial are being handled by his family and we ask that their privacy be respected at this time. We will continue to update the community as we receive more information."
The Country Music Hall of Fame also issued a statement on Gray's enduring legacy.
"JT Gray fostered one of the world's great musical communities. In his quiet and modest way, he assured that bluegrass musicians had a voice and a home at The Station Inn," Kyle Young, CEO, Country Music Hall of Fame and Museum, says. "JT fathered a family bound not by blood but by the love of creation. We at the Country Music Hall of Fame and Museum are honored that JT allowed us to tell a small part of his story in our exhibit, The Station Inn: Bluegrass Beacon. His legacy is one of kindness, inclusion, and fundamental, unwavering decency."
Gray turned the Station Inn brought in numerous artists over the years, including Emmylou Harris, Alison Krauss, Ricky Skaggs, Vince Gill, the late John Prine, and many more.
"Bluegrass music is like one big happy family," Gray said during the 2021 Grammy Awards. "It's our happy family, playing happy music and having a happy time."
The Station Inn is located at 402 12th Avenue South, in downtown Nashville. Find more information at StationInn.com.