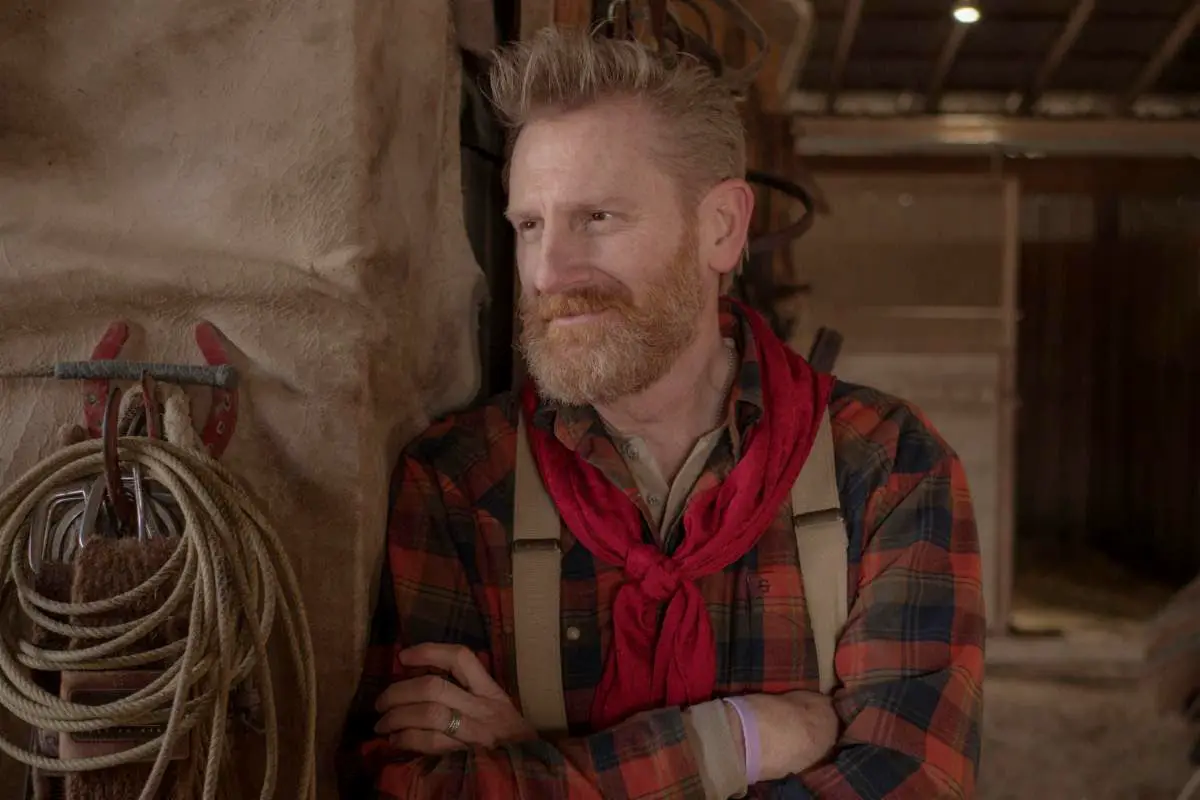 Rory Feek's world drastically shifted on March 4, 2016, when his wife, Joey, passed away after a brave cancer battle. Her loss also meant that Feek became a single parent to the couple's daughter, Indiana, who was just two when her mother died, and has become a beacon of hope to Feek amid his grief.
"Indy was two and now she is seven. [Indiana] is a little person now," Feek reflects to People. "When I look at her, I can gauge the years. In a lot of ways, it's hard to believe that it's been five years. Sometimes it feels like yesterday and then, other times, it feels like another life."
Feek recently released "One Angel," in tribute to Joey, but he didn't write the song. Instead, "One Angel" was written by the couple's good friend, Sandy Emory Lawrence, who also deeply feels Joey's absence.
"They were really good friends for a really long time," Rory says of Lawrence.. "They both loved horses and we both actually sang at Sandy and [her husband] Jack's wedding. I recently was rereading Joey's last wishes, and she specifically asked Jack and Sandy to clip some hair from her horse's tail and make a horsetail braid and wrap that around her hand, and they did."
Although Feek didn't write "One Angel," the story of grief and loss is one he feels deeply.
"I remember hearing it for the first time, and thinking that it was a special, honest feeling that she had shared," Feek recounts. "If I ever had a chance to record it, I knew I wanted to."
"One Angel" doesn't mince words about the seemingly injustice of losing Joey, an honesty that Feek finds refreshing.
"When you see someone with so much faith go through something so painful, you wish that somehow God would exempt them from so much heartache and pain," Feek says. "I love that the song is so honest about that, because I know a lot of people feel like that. I understand it."
"One Angel" is from Feek's upcoming new album, Gentle Man, but he hints there might soon be more music coming from him, especially music inspired by his beloved wife.
"I think there is a better chance now than ever before," Feek says. "I've so enjoyed making this new album, much more than I thought I would. I knew I had a voice as a writer, but I didn't know I had a voice as a singer. And now that I feel that I possibly have both the voice of a writer and a singer, there is a good chance that I will be encouraged to put paper and pen at some point and write a song about Joey and Indiana and my life. I don't know. We will see."
Gentle Man will be released on June 18.