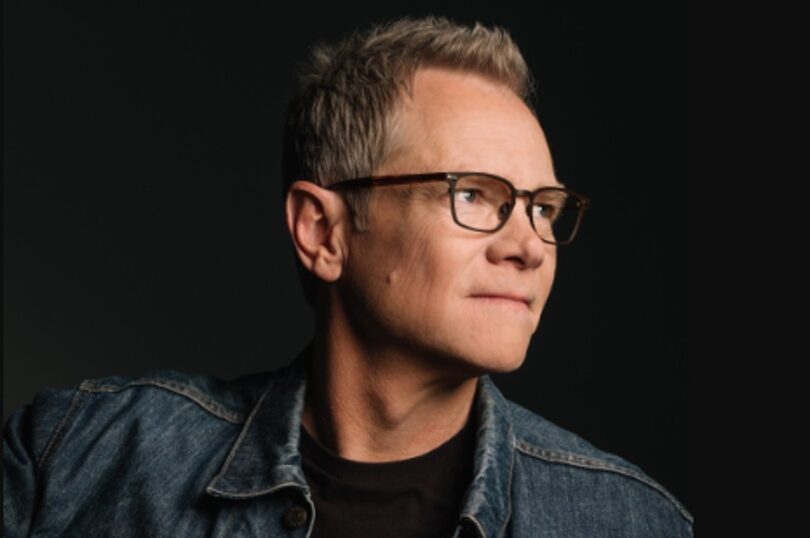 Steven Curtis Chapman recently made history, when he was the first Christian artist to be named a BMI Icon. The award, given to those who have made a significant impact in music with their songwriting, adds Chapman's name to an impressive list of successful songwriters, including Barry Manilow, Brian Wilson, Carole King, Dolly Parton, Kris Kristofferson, Merle Haggard, Sting, and more.
"I still feel like a kid from Paducah, Kentucky," Chapman tells Everything Nash of receiving the honor. "I'm like the nerd at the prom. I'm just happy to be here. I can't believe I got asked to even be here. I don't feel like the cool kid."
Chapman celebrated the occasion by performing a song, "A Turtle On a Fence Post," which he wrote specifically for the ceremony where he was honored.
"I didn't know how to acknowledge this incredible honor, and all the people that were gonna be in the room, who represent 35 years of my journey to this place that I never imagined when I started out as a Paducah boy on my great adventure," Chapman says. "They said, 'You got three to five minutes to say whatever you want to say. Please try to keep it to that.' They know me, number one, and I have a hard time doing anything in three to five minutes, and keeping it concise and succinct. And so I thought, 'Well, if I have three to five minutes, that's the length of a song. Probably the best way for me to do this is gonna be to write a song'  So I actually wrote a song called 'A Turtle On a Fence Post.'
"And if you know that saying, I've heard it said that if you ever see a turtle on a fence post, he didn't get there by himself," he continues, "I thought, 'This is what I want to say about being an icon of any sort is, I'm only on this fence post because a lot of people put me here. A lot of people were a part of me getting to this spot that I'm at.' So I wrote this kind of tongue-in-cheek, but also heartfelt song about, I'm just a turtle on a fence post, grateful and thankful to so many people who basically helped put me here. And I got a chance in this song to thank a lot of those people by name or by category and just say thank you. I feel very blessed and grateful."
It might be 35 years since Chapman's debut First Hand album was released, but he is still churning out music. The 59-year-old just released a brand-new song, "Still," and is more excited than ever about continuing to share music with his fans. The song is Chapman's deeply-personal mantra, looking back on some of the most painful chapters of his life, including the tragic loss of his daughter, Maria Sue, in 2008.
"In a time when many people struggling with their faith in a way to say, 'I'm gonna tear it apart or deconstruct it, or look at it this way or that way,' I am more confident than ever even having walked through such loss and questions and confusion, that God is good and God is faithful," says the singer. "All the things I've been singing all these years in my music. I still believe that, and I believe it even more than ever. And so, that felt like an important song to write and sing."
"Still" and all of Chapman's music, as well as a list of upcoming tour dates, can be found at StevenCurtisChapman.com.
Click here to subscribe to our YouTube channel.