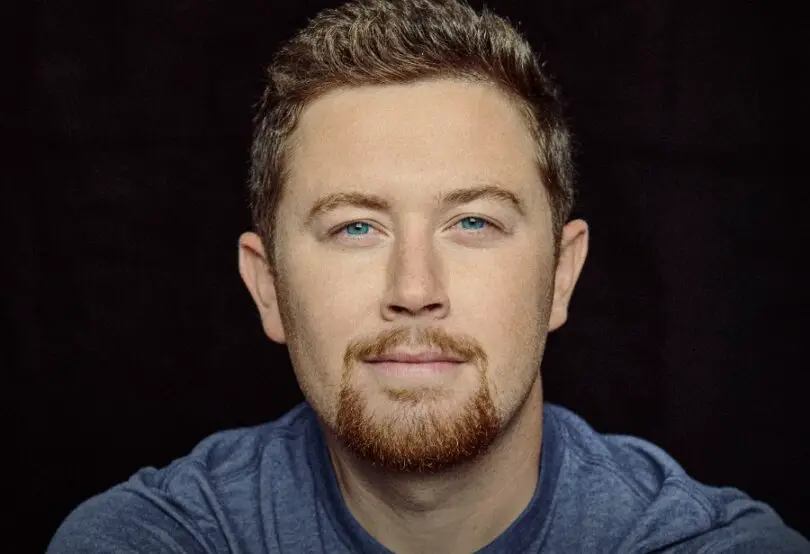 Scotty McCreery is celebrating a major hit at radio with his "Damn Strait," which will likely be his fifth No. 1 hit. But it's his first chart-topping single, with "Five More Minutes," which he says still makes him emotional, even after all of these years.
"I still get emotional with 'Five More Minutes,' and I wrote that song seven years ago," McCreery admits on the Bobby Bones Show. "A few nights ago we were playing a show with Brooks & Dunn in West Virginia, and my granddaddy who I wrote the song for is from West Virginia. The whole time I'm singing it, I'm thinking, 'Man, Granddaddy would totally be here right now, wearing his Mountaineer sweatshirt.' I just kind of get lost in the lights above. It kind of got me. I get emotional all of the time."
McCreery wrote "Five More Minutes" with Frank Rogers and Monty Criswell, inspired by the loss of his grandfather, but the song is still just as personal to him as the day he wrote it.
"With that song, a few different times, because again … every night it's special. You can look out in the crowd and there's somebody tearing up, and that song means a lot to them," McCreery says, adding that he thinks of both of his grandfathers when he sings "Five More Minutes." "I'm thinking of good times with them. I'm missing them but I think when I'm singing it I'm reminiscing on good times with them, and that's what gets me."
The father-to-be recently said that "Five More Minutes" remains the gift that keeps on giving. Although McCreery knew right away the song was special, he admits he couldn't have predicted how much the song would resonate with crowds at his shows, night after night.
"I'm not sure that I knew the audience reaction would be like that," McCreery tells The Music Universe. "I knew as soon as we wrote it, and I tweeted it out that day on Twitter — I said, 'I think I just wrote my favorite song I've ever written.' And that's really how I felt and I think still do. It's one of those songs where you kind of realize how much more alike we all are than different, because anybody at any point in their life, whether they're young, middle-aged, old, they've all got those moments where they wish they could have five more minutes.
"Whether it was a loved one that's gone, passed on, or whether it's just thinking back to little moments, like the front porch kiss in the song, and thinking of the high school days when you just graduated and now those days are over," he adds. "There are so many little moments throughout life that I think anybody who listened can think to a moment in their own life where they wish they had that much time left."
"Five More Minutes," "Damn Strait" and all of McCreery's music is available here.