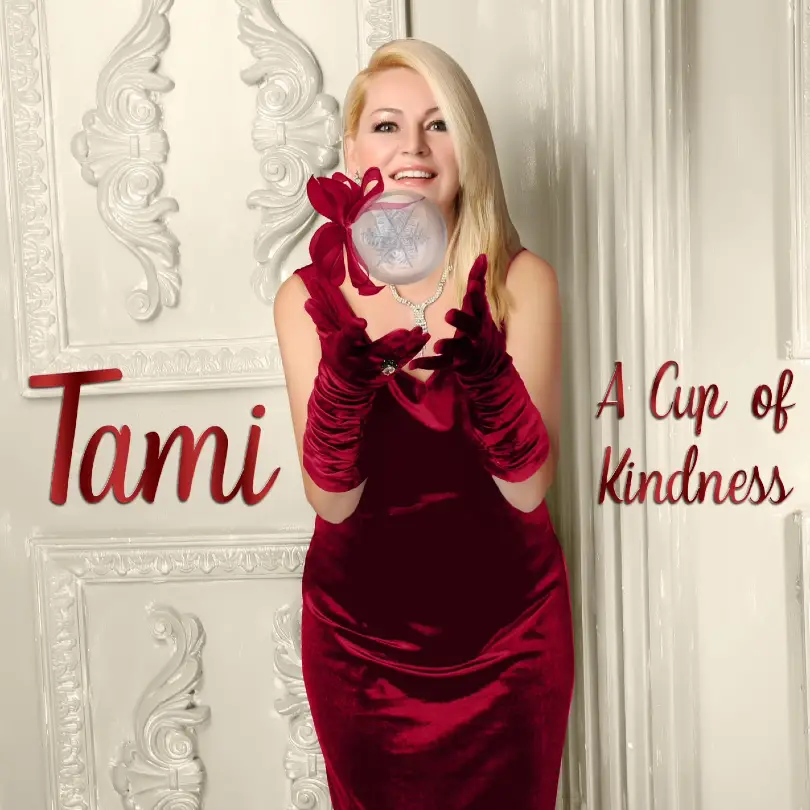 Tami is offering her own holiday soundtrack to help spread holiday cheer. The international singer released A Cup of Kindness, a six-song EP co-produced by Tami and country music legend Bobby Braddock, along with Andy Sheldon.
Tami titled the EP based on one of her favorite lines, "We'll take a cup of kindness yet / For days of auld lang syne," from the New Year's Eve song, "Auld Lang Syne."
"The line really moves me," Tami tells Everything Nash. "I knew I wanted to put this song on my Christmas EP as I wanted to make a remembrance statement for all of the suffering from the last two years. I thought we all need a cup of kindness and what better time to offer it than at Christmas?"
"We sure have been through a lot and some have paid the ultimate sacrifice," she continues. "We can offer a cup of kindness by listening, showing empathy and showing compassion and as always making a difference by giving to your favorite charity."
A Cup of Kindness follows Tami's previous holiday EP, Christmas Together Apart, continuing to choose holiday songs that meant something personal to her, including her own take on "Do You Hear What I Hear."
"Sometimes I love song melodies transformed into minor chords," she explains. "I was hoping that it would make the lyrics more poignant. I've always felt that the story of Jesus' birth of long travel and not finding a comfortable place to give birth was quite the dramatic passage. This turned out so beautifully with Mike Rojas playing the piano track and Jeff Roach on cello."
Two-time Dove Award winner Bily Gaines joins Tami on "Go Tell It On the Mountain / Ain't No Mountain High Enough," putting their own spin on the traditional carol.
"It's so magical when Billy opens his mouth to sing," Tami praises. "Billy has such a humble and gracious presence and then he just amazes everyone with his golden tones. We had been talking about singing duets for years, and we knew that our harmonies matched. I knew that on 'Go Tell It on a Mountain' Billy would just sound superb."
Now that A Cup of Kindness is out, Tami plans on enjoying the holiday season with her loved ones.
"First up is travel to California to see our sons and then back to Tennessee for more family Christmas with lots of games, movies, traditions, cooking, and fun!" she says.
A Cup of Kindness and all of Tami's music can be found by visiting her website.