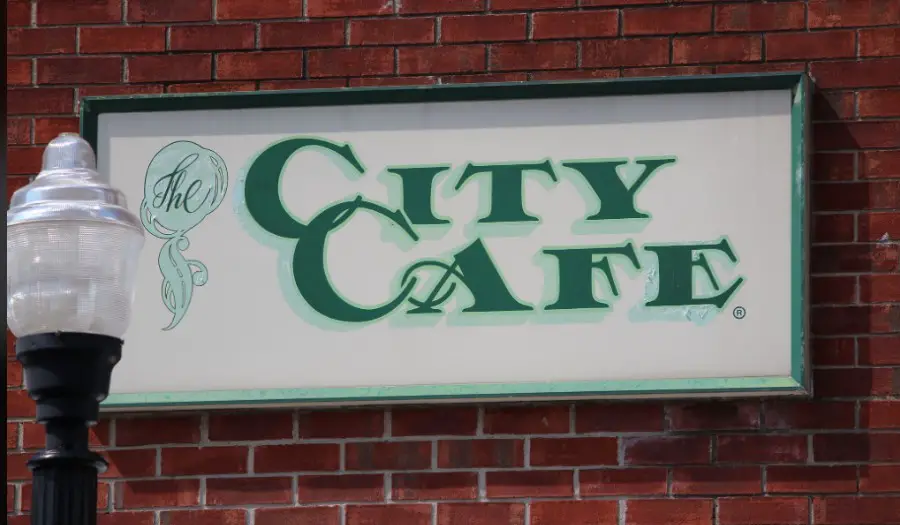 It's a sad, sad time for the owners of City Cafe. The restaurant, located just outside of Nashville in Murfreesboro, is the oldest restaurant in the state of Tennessee, which is why its closure is so devastating. Unfortunately, like other restaurants, the impact of COVID-19 made its ability to remain open impossible.
"We are SOO heartbroken to make this announcement," owner Teresa Kellogg announced on social media. "After a long hard battle, we have no choice but to close our doors due to the COVID-19 pandemic. Saturday, November 14th will be our last operating day. We tried so hard to push through and we just can't continue our journey. We appreciate and love every single one of you who have made an impact and supported us for all of these years. Please come out and support us for our last few days!"
"Thank you all so much for your love and support the last 120 years," she concluded. "We are soo deeply saddened by this."
The owners also placed a link to a GoFundMe account, with the money raised going to help their employees while they look for a new job.
"We tried so hard to push through and we just can't continue to go on," Teresa shared on the GoFundMe page. "We are so worried about our employees and would love nothing more than to be able to help them out while they are searching for new jobs. Our plan is to hopefully raise enough funds to get them through Christmas. Any help is truly appreciated. We LOVE all of our customers dearly and appreciate all of your support over the MANY MANY years at City Cafe."
Teresa spoke about the decision to close with the Daily News Journal, shortly after posting the news, saying she did everything she could do since business plummeted at the start of the pandemic.
"We've literally been fighting ([o stay in business] since March. But it's taken the fight out of us," she said. "We really wanted to be the ones who stood up after this and said, 'We made it.' A 120-year-old restaurant made it."
After fighting so hard to keep the business afloat, Teresa said she realized this week it was time to accept the inevitable.
"To be honest, I'm surprised we lasted this long. But we didn't want to quit," she said, adding that her husband took another job to help City Cafe stay afloat. "We had to come to a stopping point, though."
While Saturday is the final day for City Cafe, Teresa is still hoping for a last-minute solution.
"I need a miracle. We all need a miracle and I don't know what to do. I don't think anybody knows what to do," she added.
City Cafe opened on February 10, 1900. Anyone wishing to make a contribution can also use Venmo, via @chrissydenton, or make a donation directly at the restaurant. City Cafe is located at 113 East Main Street in Murfreesboro.