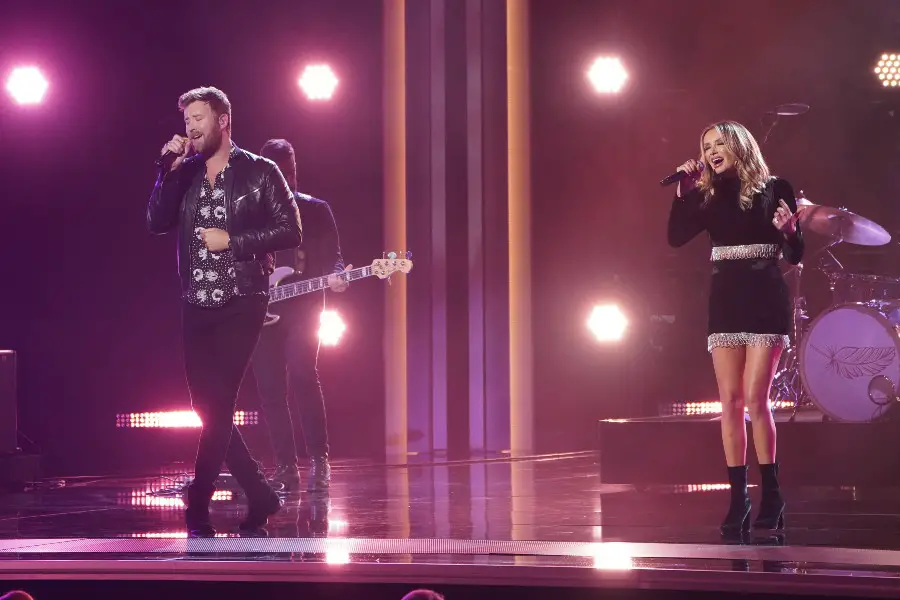 Carly Pearce and Charles Kelley's "I Hope You're Happy Now" duet remains one of the highlights of the 2020 CMA Awards. The Lady A singer filled in for Lee Brice, who was at home after testing positive for COVID-19, but in spite of the last-minute change, the performance was flawless.
Lady A was supposed to perform during the CMA Awards, but like Lee, they were also forced to cancel their appearance after someone in one of their immediate family's tested positive for COVID-19 as well.
"Sadly, one of our immediate family members has just tested positive for COVID-19 this week," the trio announced on social media. "So far, the three of us continue to test negative, and out of caution and love for everyone involved with the CMAs, we've decided to stay home from the awards tonight."
Carly and Lee won a CMA Award for Musical Event of the Year, for "I Hope You're Happy Now."  The song was also nominated for Song of the Year, with Maren Morris winning in that category, for "The Bones."
Carly recently revealed that she was injured in a fall on Halloween, which resulted in the loss of her two front teeth, and multiple stitches to her face.
"I fell and knocked my two front teeth out," the "Next Girl" singer told E! News. "I had a bunch of stitches in my mouth, looked completely different than what I looked like right now, and it was kind of scary because I knew I was going into the biggest week of my life."
"It looked really bad," she continued. "It was scary. I was just really fortunate to get doctors that helped and knew the pressure I was under. But with every day, I was like, 'Please Lord, let my face heal so I can do this,' because this is such a huge moment."
The Carly and Charles version of "I Hope You're Happy Now" is available at CarlyPearce.com.