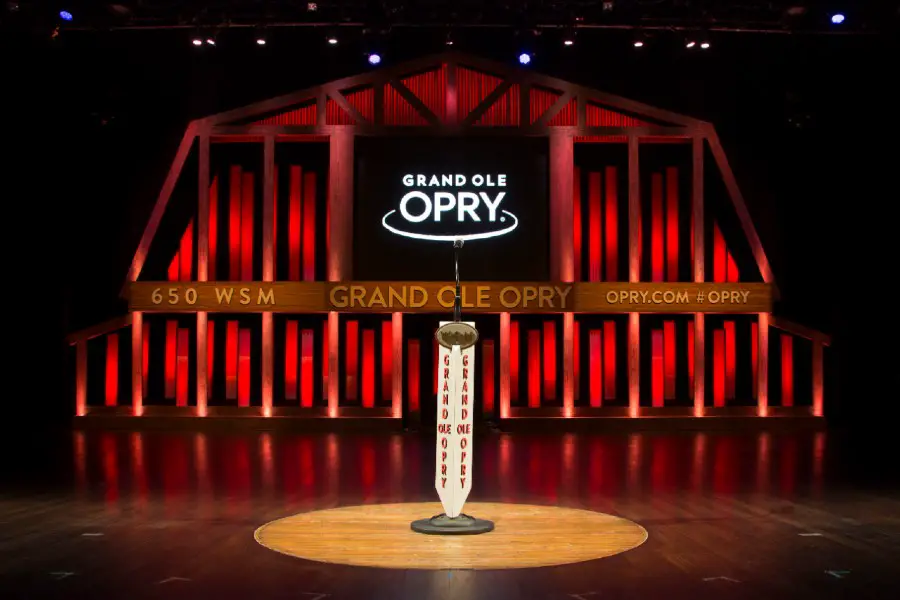 The Grand Ole Opry just announced a few changes to the schedule for November, including adding Friday night shows, and extending Saturday night shows from one hour, which is what it has been since the Grand Ole Opry closed to a live audience in March because of COVID-19, to two hours. Both changes will take place beginning November 6.
Performers for the Friday and Saturday night shows in November have yet to be announced. In October, the Opry began allowing up to 500 guests in person for each of the Saturday night shows, to celebrate the venue's 95th anniversary.
"It feels like having 500 fans in the audience is the next step as we work to return from this pandemic," Dan Rogers, Opry Executive Producer, told The Tennessean. "It's not the end of the journey — it won't truly feel like the Grand Ole Opry until our backstage is bustling and there are 4,400 fans from around the world out there, excited about the big red curtain going up — but it's the next step and a safe step to take to get to that point somewhere down the road."
Vince Gill, Terri Clark, Lorrie Morgan and Dierks Bentley were the performers the first week a limited audience was allowed.
"I didn't know if I would walk out and see people in the audience and burst into tears or not," Terri said, after singing "Better Things to Do." "But I am so joyful to be a part of this tonight. I played the Opry in April without an audience and it was haunting. I am truly so moved to be a part of another historical moment on the Opry's 95th birthday."
Jeannie Seely, Carly Pearce, Josh Turner  and Niko Moon performed at the Grand Ole Opry on October 10. Bill Anderson, Brandy Clark, Chris Janson, Don Schlitz and Mandy Barnett will perform on October 17, while  Lauren Alaina, Little Big Town and Victoria Shaw will perform on October 24. Clint Black and Steve Wariner will perform on October 31.
Included in the Opry's two-hour Saturday night shows will include a one hour show, airing at 9:00 PM ET / 8:00 PM CT, airing on Gray TV staiton, as well as DISH Studio Channel 102, Sling TV, and other TV affiliates. A companion livestream on Circle All Access Facebook, YouTube and Twitter will also be available. The Opry can also be heard on 650 WSM-AM, wsmonline.com, and SiriusXM.