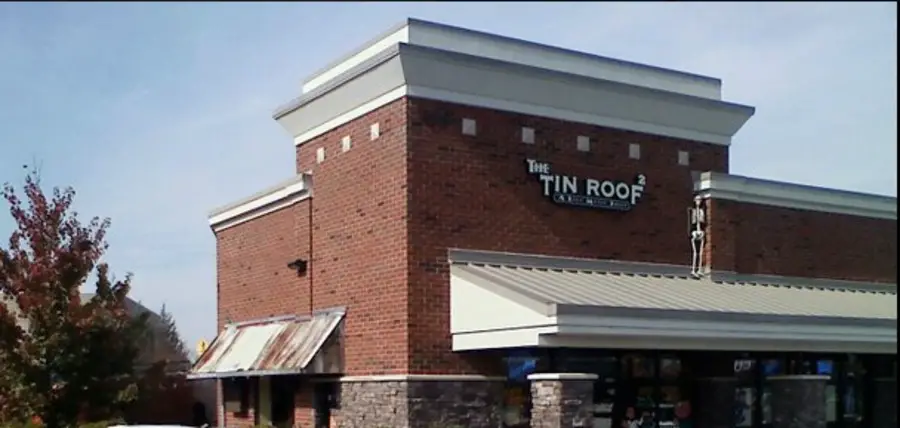 The Tin Roof 2 owners are speaking out after their bar, located just outside of Nashville, was unexpectedly closed, due to almost 300 calls to police from the venue since the beginning of 2020. In a statement shared on social media, owners Jason Shear and Kyle McPhee said the closure was "devastating," especially since their employees were currently out of work.
"What is happening is absolutely devastating to our staff at Tin Roof 2," the statement said. "We have been in business for close to 15 years without any major incidents. We have zero beer or TABC [Tennessee Alcoholic Beverage Commission] violations, so the sudden shutdown of our business is shocking. We are going to do everything within our power to work with the city officials to get our business open so our employees can get back to work and earn a living in these grueling times."
The Tin Roof 2 already lost their beer permit for 30 days, and received a $3000 fine, from the Franklin Beer Board. A separate hearing will occur on Monday, October 12, to determine the status of their liquor license.
Both owners contend the sudden closure is unfair, especially considering this is the first year they have any issues since they opened in 2005, blaming the rise in criminal activity on Mayor John Cooper's Davidson County curfew.
"We have been in business for 15 years, and we have been bombarded since May with Mayor Cooper's curfew," Jason said, via The Tennessean. "These calls are happening after that curfew. It starts in Nashville. They are being sent to us by police officers in Nashville. They are only trying to show tourists a good time. It's the last thing we want. We do not want more business. We want peace."
Kevin Thompson, the attorney for the owners, also says the closure is unfair, and vows to do all he can to reopen the once-thriving business.
"I think padlocking the doors without giving notice to their council, without giving notice to the owners is a very drastic measure," Kevin told WSMV. "These guys deserve better and they're going to defend themselves as aggressively as they possibly can.
"Most of the incidents here all happened off the premise and it's important for the community to understand that," he continued. "Nothing has really happened inside the bar which is within their control."