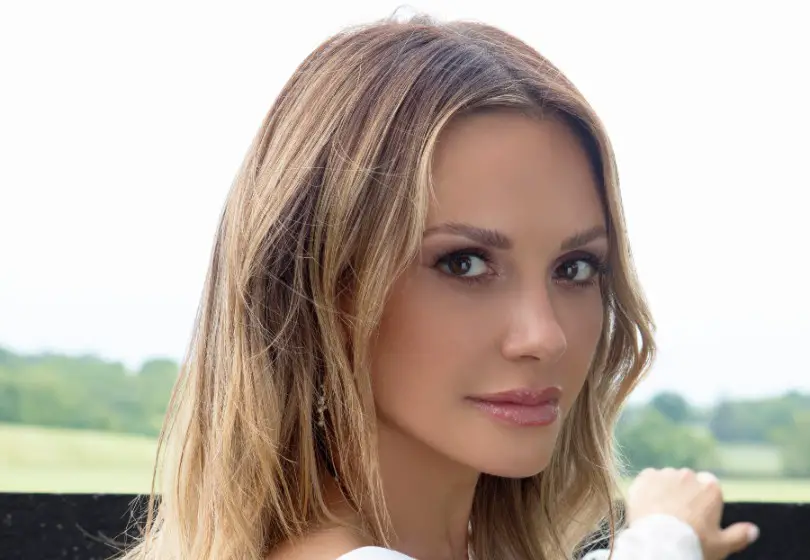 Carly Pearce is walking into tonight's ACM Awards with four nominations. The 31-year-old is nominated for Female Artist of the Year, Album of the Year (for 29: Written in Stone) and both Video of the Year and Music Event of the Year, the latter two for her "Never Wanted to Be That Girl" collaboration with Ashley McBryde.
"When I found out I was nominated four times, it feels like a dream," Pearce said in an interview ahead of the ACM Awards. "I don't really know how to put it into words, but I was so honored and grateful and feel really blessed."
Pearce won two trophies at least year's ACMs, which were held in Nashville, without a large crowd, due to the pandemic. The Kentucky native won both Single of the Year and Music Event of the Year, for her "I Hope You're Happy Now" duet with Lee Brice. The fact that she has more nominations this year, and gets to celebrate in Las Vegas, makes the ceremony even more meaningful.
"It feels like a big homecoming that we're all back here. I think about how different my life looked in every way in 2019, and how my career has just blossomed because of all of the country music fans and the country music community, so I'm really taking it in."
Pearce was invited to join the Grand Ole Opry last year by Dolly Parton, who is hosting this year's ceremony, alongside Jimmie Allen and Gabby Barrett.
"Dolly Parton has always been a huge inspiration in my life ever since I was a little girl," Pearce tells Hello! magazine. "She has taught me so much over the years from her kindness and the way she treats others, to her incredible songwriting and her ability to speak from the heart in all of her songs. Her impact on myself and country music as a whole is something I'll always cherish."
Pearce spoke out about her multiple nominations shortly after the news was announced, especially her two nods for "Never Wanted to Be That Girl" with McBryde.
"In cheating, no one ever thinks about the two people harmed," Pearce said. "It's always about the person who did you wrong, or the person who led them astray. Ashley brings such a strong sense of all the people in a story, too, so this song was a natural thing to us – even though it's rarely done, and never from a place of how bad being misled makes you feel. It's a grown-up song, but it sure feels honest."
The 2022 ACM Awards will air live from Allegiant Stadium in Las Vegas, without commercial interruption, on Prime Video at 8:00 PM ET. Find everything to know about the 2022 ACM Awards here.