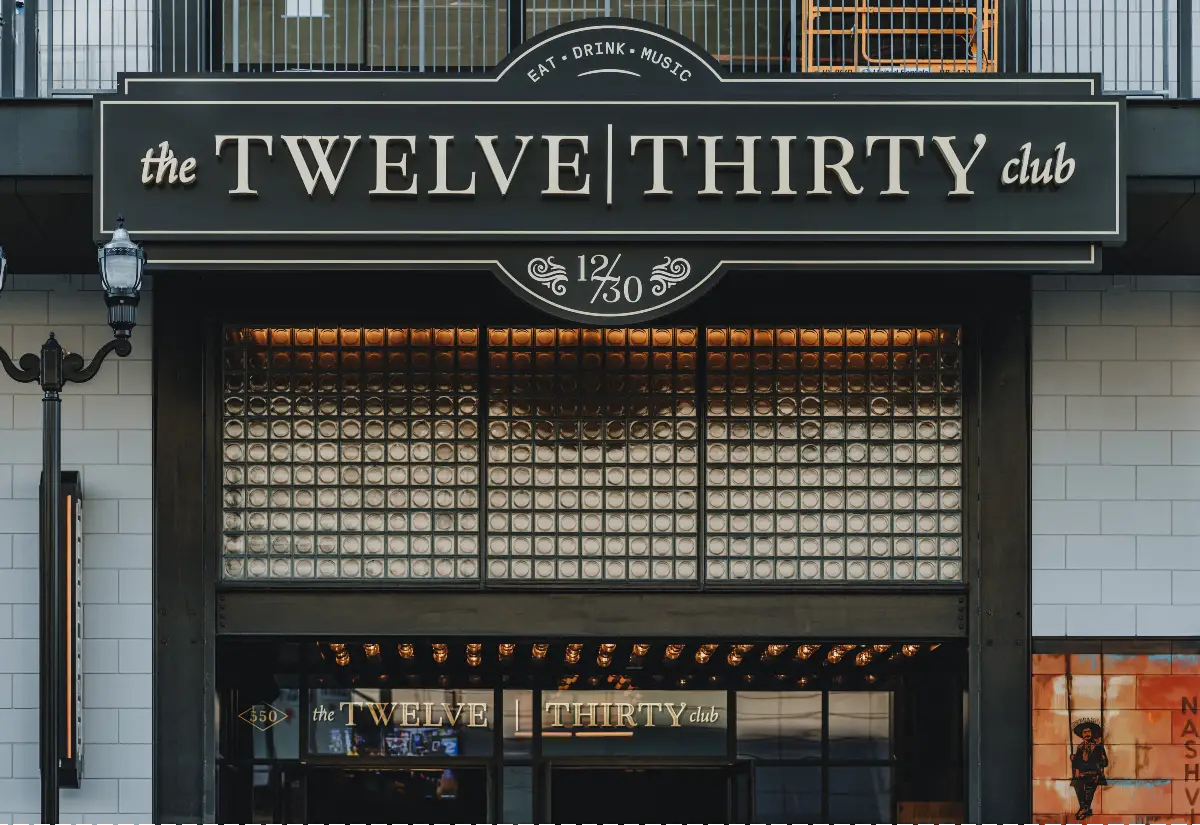 Nashville's The Twelve Thirty Club, backed by Justin Timberlake, is ready to make its grand entrance in Music City. After previously opening its The First Level, The Twelve Thirty Club's Rooftop Bar will open on September 9, followed by the 400-seat Supper Club on September 28.
12-time James Beard Award nominee Sam Fox helms The Twelve Thirty Club, which promises unique dishes like Wagyu Steak Tartare; a creative selection of breads like Sweet Cream Cornbread with Pasilla Streusel and "Masters" Pimiento Cheese; Pressed Yellowtail & Avocado sushi with Yuzu Kosho, Crispy Garlic, Toasted Sesame and Chile Honey; and some of the freshest East and West Coast Oysters on the Half Shell.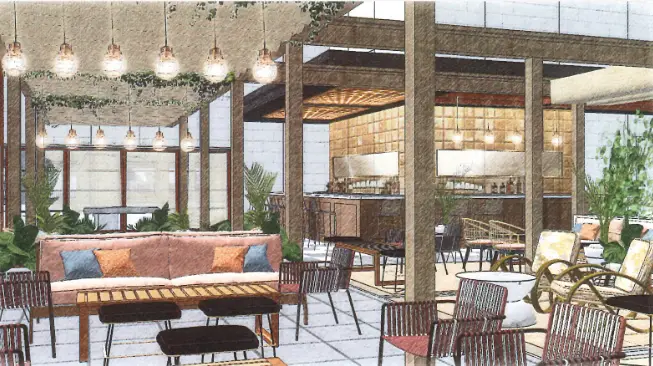 Fox is putting his own twist on many of the items offered at The Twelve Thirty Club, including a Magic Iceberg Wedge Salad, which comes as a full head of lettuce with the toppings encased inside, and one-of-a-kind entrees that include Whole Lobster Spaghetti with Lemon, Butter, Herbs, and Toasted Garlic Crumble; and Crispy Stuffed Chicken with Prosciutto, Scamorza, Kale, and Roasted Tomato Broth. Sides include a Crunchy Thick Hashbrown with Maple Glazed Black Pepper Bacon and a Fried Egg. An exclusive selection of prime, grass-fed, and bone-in steak cuts will also be available.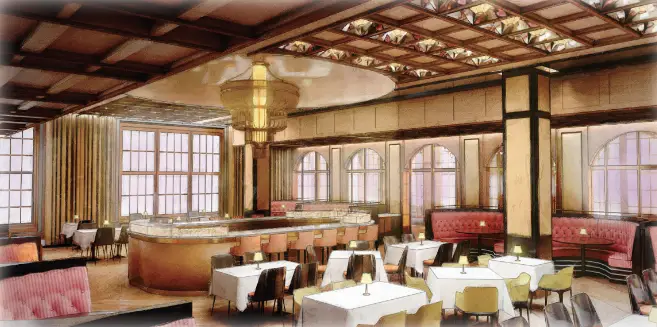 The Twelve Thirty Club drew inspiration from the supper clubs that got their start during the Prohibition Era, where supper clubs began as a way to stay open past the imposed 12:30 AM curfew.
The First Level of The Twelve Thirty Club has been described as "highly elevated honky-tonk with live music nightly," perfect for those who want to experience authentic Nashville and dance the night away. The second level, dubbed The Honorary Level, boasts "killer cocktails and small shared bites," while the third level houses the Supper Club. The Rooftop Bar will offer a decadent brunch, along with stellar views of downtown Nashville.
The Twelve Thirty Club is located at 550 Broadway, across from Bridgestone Arena. Find more information at TheTwelveThirtyClub.com.