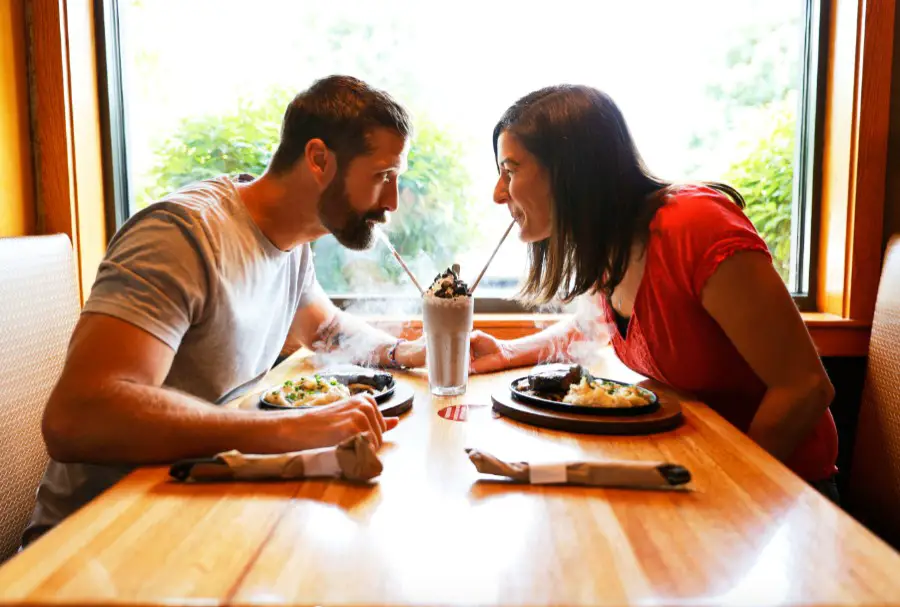 Walker Hayes likely had no idea the impact his song, "Fancy Like," would have, not only on him and his family, but on an entire nation of people who enjoy eating out. The song, which includes the line, "Yeah, we fancy like Applebee's on a date night / Got that Bourbon Street steak with the Oreo shake / Get some whipped cream on the top too / Two straws, one check, girl, I got you," went viral after Hayes' and his daughter, Lela, did an impromptu dance of the song and posted it on TikTok.
The success of the song not only inspired Applebee's to debut two different commercials, featuring Hayes and his daughter, along with customers showing off their own dance moves, but the restaurant chain has also brought back the famed Oreo Cookie Shake, for just $2.99.
"For years, my wife Laney and I have been regulars at Applebee's for date night, and I've always wanted to write a song about it," Hayes says in a statement. "The response to 'Fancy Like,' the dance and the fan love has been a dream come true – plus, Applebee's even brought back their Oreo Cookie Shake! What's better than that?"
"We'd like to congratulate Walker on the song of the summer. As soon as we heard 'Fancy Like' and saw the dance videos at our restaurants, we knew we had to showcase this viral sensation," adds Joel Yashinsky, Chief Marketing Officer at Applebee's. "With our new ad debuting today and the return of the Oreo Cookie Shake, we can't wait for guests to head into Applebee's for their own 'Fancy Like' date nights. Just don't ask me to do the dance – I'll leave that to our guests!"
Hayes is grateful for the overwhelming success of "Fancy Like," for the personal connection others feel to the song more than any professional gain.
"The 99.9 percent of the million people who've done this dance and posted about it are complete strangers to me, yet somehow we're bonded now by doing this dance," Hayes tells Forbes. "And not to sound cheesy, but when I see a dad with a daughter, who is probably an introverted type of dad and nothing like me, and his face is completely straight and he can literally, barely do one dance move, but he's in the yard with his daughter who is all dressed in pink, I mean it kind of makes me want to cry."