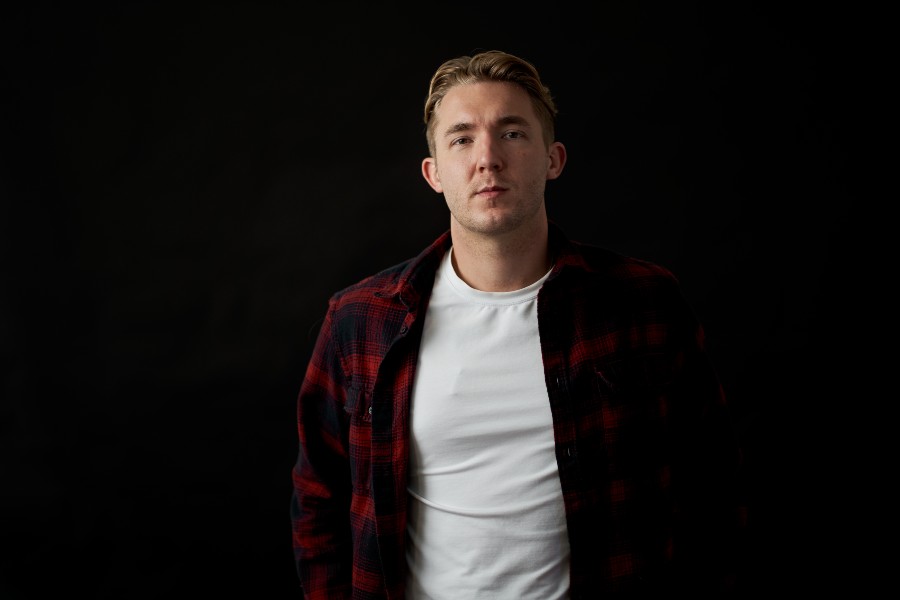 Fans may remember Jordan Lee as Jordan Kirkdorffer, the Season 14 contestant on The Voice, who wowed judges with his version of Brett Young's "In Case You Didn't Know." Since then, the Indiana native has been honing his craft, both as a singer and a songwriter, which is evident in his new EP, Why Do I, out on Friday, April 30.
"It's been a long time coming," Lee tells Everything Nash of his new project. "I've released two songs, and I've always wanted to release a project, but I just never … things happen. And so I finally have three songs that just made sense together, and I wrote some of them. One of them is an outside song and it's just like, I listen to them now and I can hear all my influences mixed in, and it just makes me so happy."
The songs, "Feel Something," "Leave Me Lonely" along with the title track, became the core of how Lee wants to introduce himself as an artist, now more than ever.
"I actually write almost exclusively with the guy I battled with on the show, Jason Wilkes, which is a crazy thing," Lee reveals. "We had written, and I have a folder on my Dropbox where I just keep all the songs we've written. And then I have another folder where I keep, 'Oh, I really liked that song. Let me just tuck that away as like a potential song we record.' I narrowed down actually the first single I released a few weeks ago. It was 'Leave Me Lonely.' And that one, when we wrote it, I loved the melody. It was always stuck in my head. It felt commercial, but it still felt me. I knew that was gonna be first. That was kind of like the centerpiece. And then the other two songs kind of fell around it."
Lee was working as an accountant when he auditioned for The Voice, a job he pursued while still dreaming of a career in music.
"I grew up with a very practical mindset, and always just had a dream," Lee shares. "And so I came to Nashville with the dream. It turned into a practical thing. And then how life works, The Voice happened. It has been a big whirlwind."
While Lee dreams of selling albums and filling stadiums, he is grateful for his day job, which has allowed him to pursue his passion even more.
"I was able to use that practical job to sustain and work towards my dream," Lee acknowledges. "It's been this weird back and forth, and using both sides of my brain, but in my mind, it makes sense. And it's been really awesome to be able to do that … It's literally using just everything that is in my mind. And sometimes it doesn't make any sense."
Lee earned plenty of fans after his time on The Voice, although he admits it was a bit of an adjustment between being on a national TV show and making it on his own.
"I went right off of that show, and I made some great friends, and great connections, but I didn't really know what to do with that," Lee concedes. "On the show, you're treated like this big star; you're on TV, you have hair and makeup, you have wardrobe. And then reality sets in when you leave. You're doing it for yourself now, and you have to start at the bottom. And so it took me a little bit to kind of get my bearings.  I'd never really written a ton before then. So learning how to write, and I never really played a show other than just going and singing one song somewhere. There were a lot of steps I had to kind of fill in.
"I feel like 2019 for me was a great year where I was writing a ton," he continues. "I was playing shows, doing that whole thing. And then 2020 hit. And I kind of, like everyone else, you take this collective sigh. And you're like, 'Okay, now what do I do?' So I feel like this EP has been a long work in progress to just get out. And it's finally here."
Why Do I is available for pre-order here.