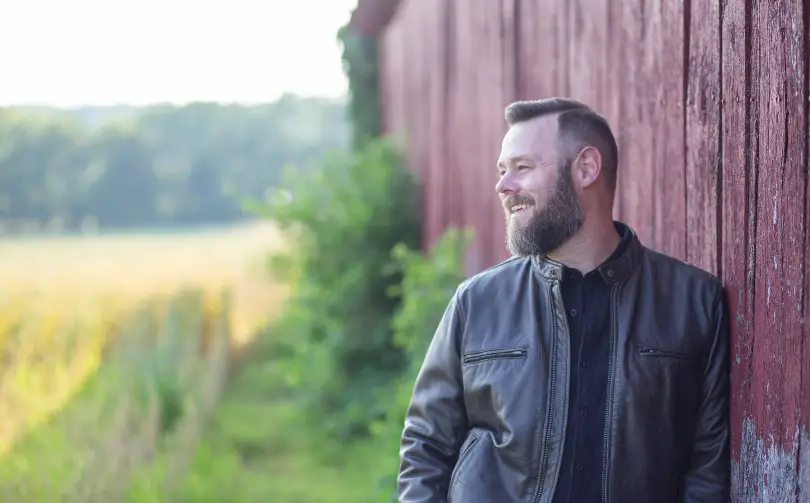 Todd Tilghman and his wife Brooke definitely have their hands full, but they wouldn't have it any other way. Tilghman, who won Season 18 of The Voice, and Brooke are the proud parents of eight children, ranging in ages from five to 21, including two adopted daughters, Judah and Olive, biological siblings who were born in South Korea,
Tilghman and Brooke already had three children when they decided to pursue international adoption, a daunting task on Tilghman's salary as a pastor in Mississippi. With a cost of around $30,000 for the first adoption, the Tilghmans did everything they could to raise enough money to bring Judah, now 12, home.
"I went absolutely crazy with fundraising," Tilghman recalls to People. "We sold plate lunches, we had garage sales, we made T-shirts. We did anything and everything. The day before our main payment was due, we were short $200. I can't explain why or how this could happen but that same day, someone ended up donating exactly $200 to our online donations page. We had made it just in time."
Tilghman, a man of great faith, is not surprised that they had just enough money — and just in time — to fly halfway around the world to adopt their baby girl.
"I'm not trying to force my beliefs on anybody, but I'm telling you, God has a way of working these things out," Tilghman shares. "Everything came together once we got to Korea and I finally got to meet my baby girl Judah. There she was, ten months old and across the room with her foster mom. Sadly, she hated my guts."
Fortunately, it didn't take long for Tilghman's new daughter to warm up to him, a process he took in stride while he waited for their bond to occur.
"It's not uncommon for an adopted child to only bond with one parent at a time, and in our case, Judah loved Brooke and wanted nothing to do with me," Tilghman recounts. "But once we took her home and got settled, I remember laying on the living room floor and Judah crawled over and laid down on my back. The rest was history. My little girl came around to loving her daddy."
Only eight months after bringing Judah home, the Tilghmans found out she had a biological sister, and quickly agreed to bring her home. Once again, the couple began the process of raising the money to adopt, a task that felt much more arduous the second time around.
"I started to go crazy with fundraising again but this time around, I was really struggling …I wasn't doing well with the fundraising and I kept a lot of that to myself because I didn't want Brooke to worry," Tilghman remembers. "Our deadline was approaching, when our agency called. I thought about asking for more time, but then the agency told us a person who read about us through the forums had decided to pay our fees. In that moment, I started crying and slid out of my office chair onto the floor. I felt this huge weight lifted off of my shoulders. It was a miracle. We finally got to fly to Korea to bring home our second daughter Olive."
The 43-year-old might be working full-time on his music career now, but his primary focus will always be on his children.
"Wherever they are, I want them to know that their dad loves them fully and completely, and that I will come to their rescue no matter what," Tilghman says.
Tilghman will release his first album, Old Photos at Christmastime, on December 10. "O Come O Come Emmanuel," from the record, will be available on November 26. Pre-order the record here.
Tilghman and his wife Brooke just released their autobiography, Every Little Win: How Celebrating Small Victories Can Lead to Big Joy. The book, which includes their adoption journey, is available for purchase here.*
*Everything Nash has an affiliate relationship with Amazon, which means we may receive a small commission from purchases made through links on this page, at no additional cost to the authors or consumers.
Want to watch more exclusive artist interviews? Click HERE to subscribe to our YouTube channel.