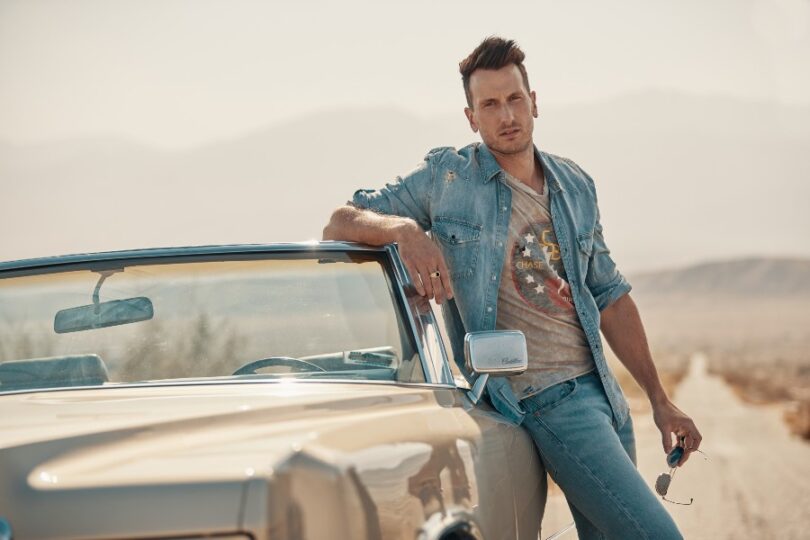 Russell Dickerson and Lady A's collaboration on "Home Sweet" is out! The song, from Dickerson's latest Southern Symphony album, was written by him, along with Lady A's Charles Kelley and Casey Brown, while Dickerson was out on the road with Lady A.
Dickerson, who said hearing Lady A's Hillary Scott sing the last verse gave him "legit goosebumps," initially hoped the song would make it onto a Lady A record instead.
"In my mind, I was hoping at first that Lady A would cut it, for sure," Dickerson said (via VC First). "We wrote it on tour with them. They were headlining. They're Lady A, so I'm like, 'That would be amazing to get a huge Lady A cut,' but they ended up passing on it. Either way I was stoked because I knew this song was a huge song anyway so I was like, 'Yes, I get to do my own song.' I'm glad that I got to record it."
Dickerson might have initially wanted "Home Sweet" for Lady A, but Kelley felt from the beginning that it was meant for Dickerson.
"It is interesting how this collaboration came about,"  Kelley said, while speaking to Dickerson. "When I first heard you do it, it felt so your story, because you're at that spot where that song to me feels like your story. I believe at the time we had written it, shortly after we found out your wife was pregnant. It was the timing of it. I thought, 'This is going to be such a historic song.'"
Dickerson co-wrote "Home Sweet," but it was Kelley who sang the demo for the song, making it a daunting task for Dickerson to recreate the song when it came time to put it on his album.
"Charles sang the demo and absolutely crushed the demo," Dickerson told Billboard. "His voice is insane. When it came time for me, there was definitely a little pressure to live up to his amazing vocals. But I feel I did. I'm super proud of that one."
Dickerson will embark on his All Yours All Night Tour in January, with Breland serving as his opening act. Find his music and tour dates at RussellDickerson.com.