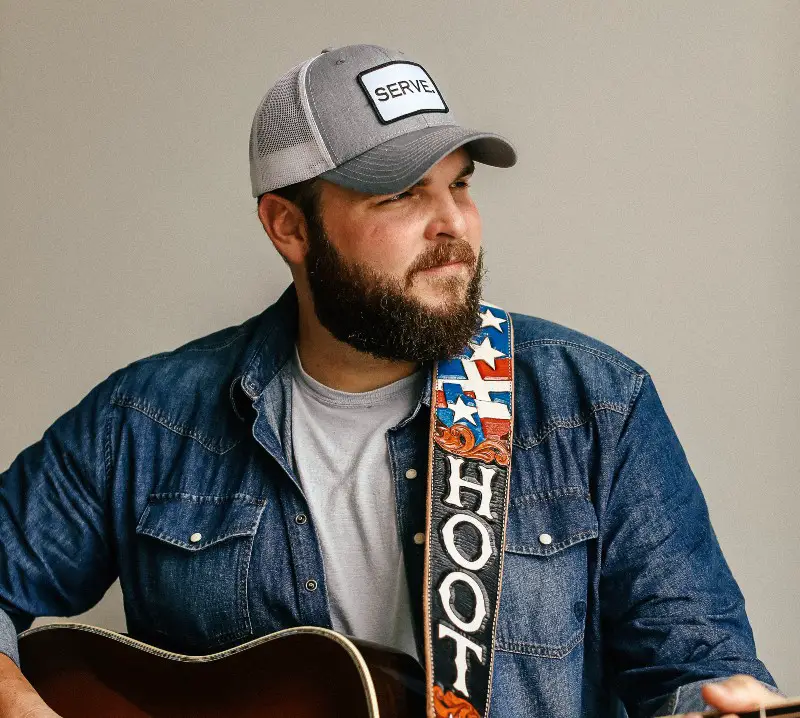 Jake Hoot is a busy guy.  The 33-year-old released both his sweet "Wherever Time Goes" song with his wife, Brittney, as well as his "There's Still Tomorrow" duet with Bri Fletcher, but he says more new music is on its way. Hoot reveals on TikTok that a new song, "Had It To Lose," will be out on Friday, June 17.
Hoot also spoke about the song in a video posted on Facebook, while making his long-awaited CMA Fest debut.
"June 17, a brand-new single, 'Had It To Lose' is coming out. If y'all have been to any of the live shows, and have heard that song, you know it's a really fun tune."
Hoot planned on playing CMA Fest long before now, but the pandemic unfortunately altered those plans.
"We were scheduled to play it in 2020," the Season 17 winner of The Voice  says. "Obviously we all know how that went. And then we were also scheduled to play again in 2021. We know how that went. Now, 2022, we are here at CMA Fest.
"Had It To Lose" is one of several songs Hoot hints fans will soon get to hear from him.
"For the fall, we have some incredible new music that we've been writing," Hoot hinted to Everything Nash earlier this year. "We're looking at doing an album, probably in the late fall or early spring of 2023. But we're also looking forward to getting back on the road and making great things happen."
Hoot is keeping busy with his music, but he also has big plans in his personal life as well. The father of one daughter, Macy (from a previous relationship), will soon welcome another child, his first with Brittney.
Hoot has plenty of concerts scheduled over the summer. See a list of all of his shows, and purchase, download or stream his music, here.