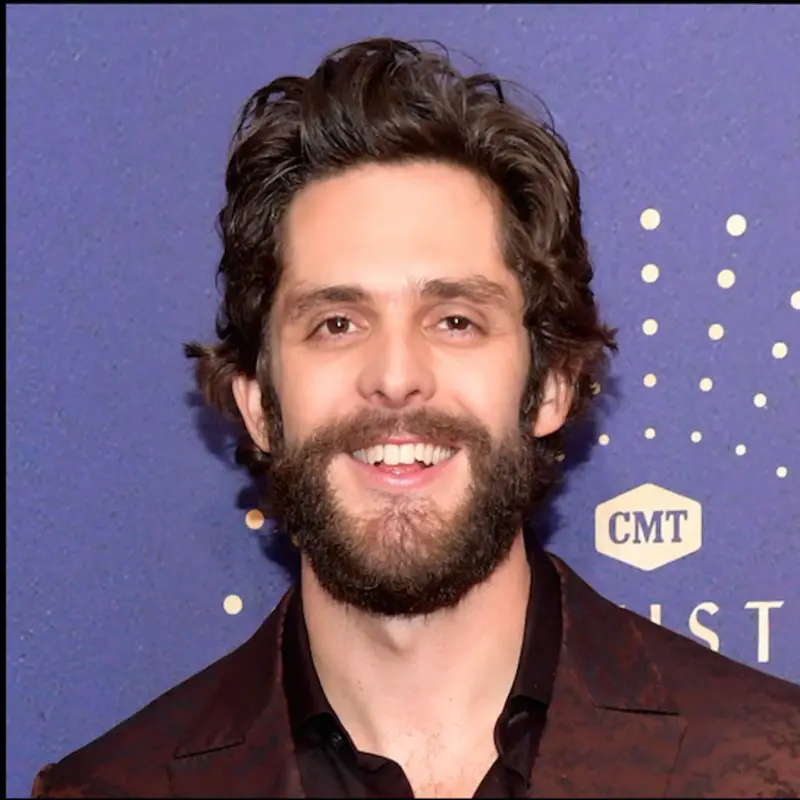 Thomas Rhett is the proud dad of daughters Wila Gray, Ada James and Lennon Love. While they are all too young to understand much of what their famous father does, Thomas knows some day they will be aware of every song he sings, which is why there are some lines he definitely won't cross.
"I hope that our kids think we're remotely cool when they're 25 years old," Thomas shared with his record label. "Most kids don't. But we definitely keep that in mind. All these guys can tell you, when I'm writing a song and there's a line that doesn't fully represent my ethics or my morals, then it [isn't] gonna be in the song.
"I just want to make sure that when my kids do hear my songs there's nothing that they can go to school and say, 'Well my dad said do that,'" he added. "You know what I'm saying? That would destroy me, I think."
One song his children will certainly be proud of as they get older is "Be a Light," his current single, which includes Reba McEntire, Keith Urban, Chris Tomlin and Lady Antebellum's Hillary Scott.
"I wrote this song last year," Thomas previously shared. "I'd had this title written in my phone, 'In a world full of hate be the light,' and I think it came a little bit from the Bible verse talking about 'a lamp on a hill should not be hidden' – just being a light in a dark place. And for some reason I just was looking at Instagram and Twitter and all this stuff, just seeing so much hatred and people commenting on people's stuff, just being super negative, and it drove me nuts.
"And I think at this point in time, I was like, 'Man instead of addressing the meanness and the negativity, why don't we just address for people just to be kind,'" he continued. "That's really where this inspiration of this song came from."
A portion of the proceeds from "Be a Light" will go to the MusiCares COVID-19 Relief Fund. Download the single by visiting ThomasRhett.com.