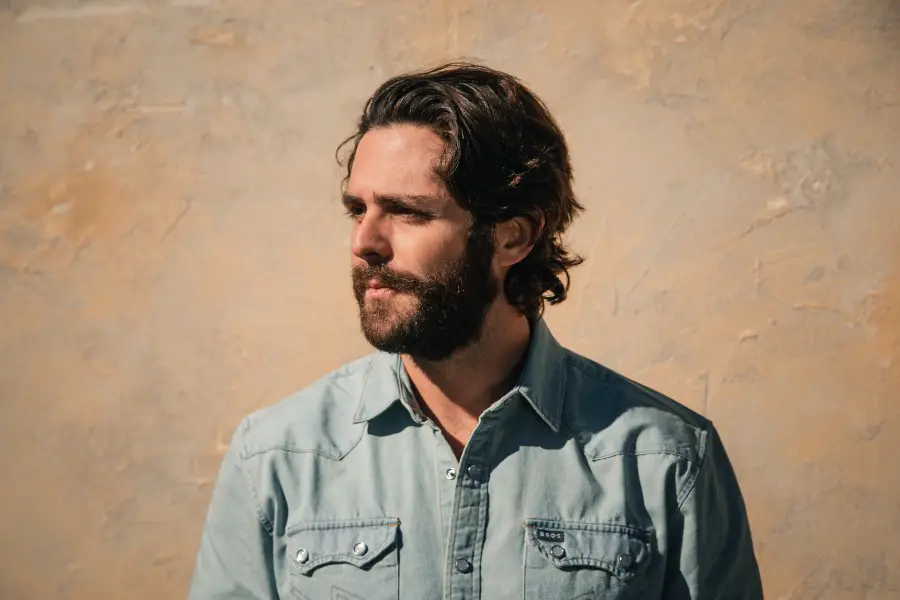 Thomas Rhett might be able to perform in front of thousands of people, all over the world, but he isn't immune to a couple of phobias. The 31-year-old admits he is terrified of a few things, especially certain kinds of insects.
"I don't know if they're strange fears but they are intense fears," Rhett shares with his record label. "I really, really do not like spiders at all. I can handle a small one, but anything a little bit bigger than that I can't really deal with it. I don't like roaches either. And I really don't like to be in the dark by myself. I usually sleep with the TV on when I'm sleeping by myself."
One thing Rhett isn't afraid of is supporting a large family. The father of three daughters, along with his wife Lauren Akins, will welcome their fourth child, also a girl, later this year, and he hints they might still have more.
"My wife has wanted five kids for forever, so I'm sure we're gonna have at least that many," Rhett tells People. "I would love a son. But at the same time, I'm so used to embracing this 'girl dad' life that I don't really know what I would do with a boy, to be honest with you!"
While Rhett missed being on the road in 2020, he did love the extra time at home with his family.
"I just love getting to spend one-on-one time with each of them, which is something that I didn't think was really important before," Rhett admitted. "I just thought as long as the five of us were together, we were good. But I think the longer I've gone as a dad, it's like each child really does need that one-on-one time — in the same way that Lauren and I just need time with each other."
Rhett just dropped a new song, "Things Dads Do," which he wrote with his own father, Rhett Akins.
"This is probably my favorite song I've gotten to write with my dad," Rhett said when deubuting the song at the Grand Ole Opry." I've learned so many life lessons from him, and it's pretty wild to see so much of him in myself now that I'm a dad. It felt like we should go ahead to release it for all of y'all who have been asking since we wrote it and to celebrate all the dads out there!"