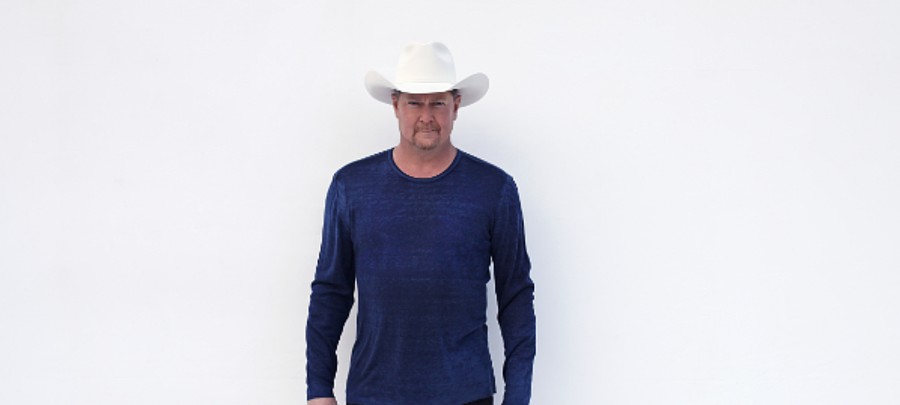 Not even the coronavirus pandemic can keep Tracy Lawrence from helping those in need during the holiday season. The singer just announced his 15th annual Mission: Possible Turkey Fry in Nashville, along with a free benefit concert, with proceeds benefiting the Nashville Rescue Mission. Because of COVID-19, the concert, which will include several special guests that will be announced later, will be virtual from the Wildhorse Saloon.
Since Tracy began the Mission: Possible Turkey Fry in 2006, more than $600,000 has been raised for the Nashville Rescue Mission, with 6400 turkeys fried, providing an astonishing 90,000 meals to those underprivileged in Middle Tennessee.
"Due to the pandemic, this year's event will look a little bit different this year," Tracy said, in a video shared on Talk Shop Live, where the virtual concert will be streamed. "The pandemic has also led to a greater need to provide for the homeless and hurting in our community, so we'll be continuing our efforts to raise money and provide them with a traditional Thanksgiving meal this November."
For Tracy, continuing the cause of helping those in need is thanks in part to his childhood.
"I was raised that way," Tracy told PopCulture.com. "I grew up doing a lot of charity work with our church and local communities. I think it's part of the culture of the music industry. Most of the people that I know, the celebrities and people that are in this business came from small towns and we grew up with these kind of values and I think it's important for us to appreciate how different things could be in our lives. One wrong step or something could have gone wrong and we could have all been there very easily."
In 2021, Tracy plans to add a benefit golf tournament as well.
Both the Mission: Possible Turkey Fry and the virtual concert will take place on November 24. An online auction will also be held, from November 17 to December 2. Find more information at TurkeyFry.org.