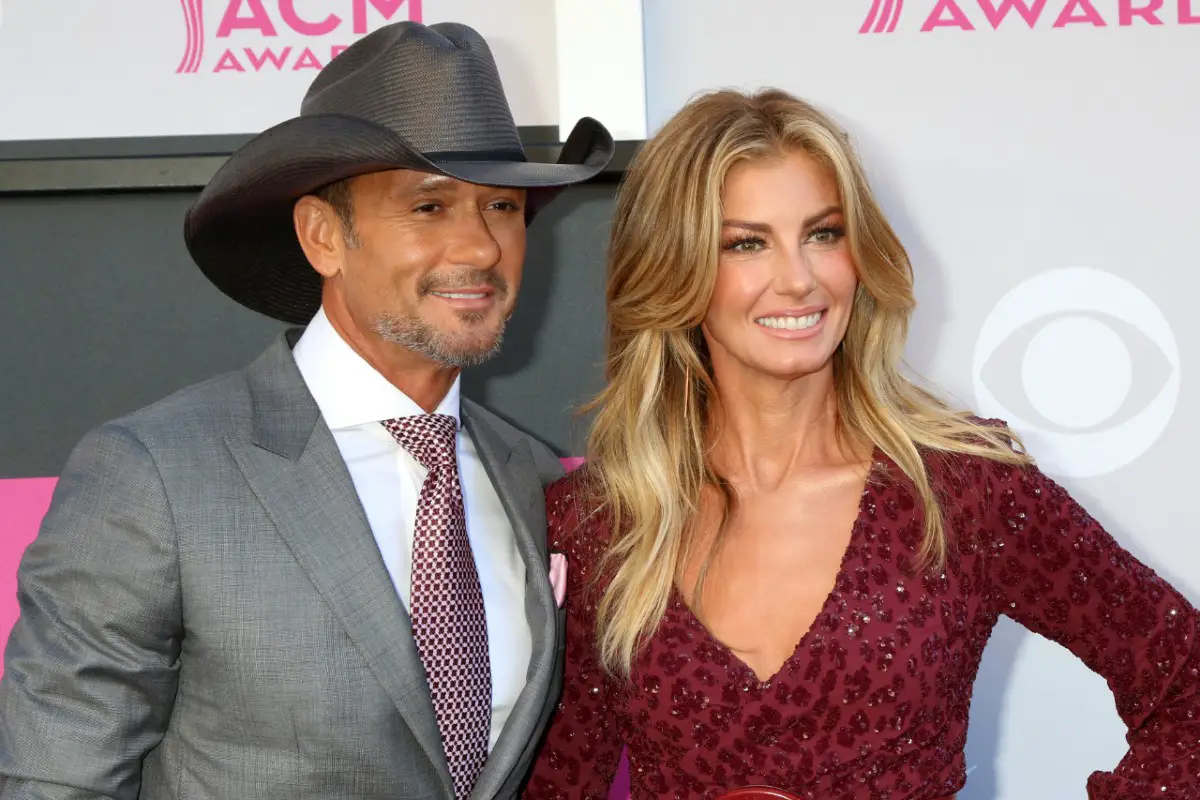 If you have $35 million, Tim McGraw and Faith Hill's private island in the Bahamas could be yours. The superstar couple has reportedly listed their tropical getaway, which they named L'île d'Anges, for sale.
According to People, the 20-acre island has almost 1.3 miles of water frontage in Exumas, Bahamas, as well as a 6,517-square-foot main residence, with "four bedroom suites, five bathrooms, an observation tower and a grass-covered internal courtyard, all connected by almost 5,000-square-feet of covered verandas and passageways."
The island also has several other buildings that are used as housing for staff, as well as engineering facilities and mechanical storage.
McGraw and Hill bought their private island in 2003, unaware at how much work would need to be done before they could actually move in.
"We were a little bit naive, possibly," Hill admitted to Architectural Digest, with McGraw adding that they had no idea "what the undertaking really meant.
"We set out to build a house," Hill continued. "We had no idea we had to build everything else. We basically had to build a little town."
The couple not only had to have multiple houses for staff, but water and electricity as well, which did not exist on the island when it was purchased.
McGraw and Hill didn't move to their Bahamas island until 2012, working hard to not only make their retreat functional but beautiful as well.
"We wanted to feel connected to the outside," Hill said. "When the breeze comes through the room, it's just life-changing."
"And we wanted it set up so that when we brought people down, they'd get the same feeling that we got when we first came," McGraw added. "The same reaction to the pristineness of it, to how relaxed it feels. The house is functional, but it really blends into the environment."
They may have had to wait a while to move in, but it was definitely worth the wait.
"t just took our breath away," McGraw recalled of the first time they saw their finished property. "It still does, every time we go there. Every time we land the plane and walk onto the beach and head up to the house, we turn to each other and say, 'This is the best place in the world.'"