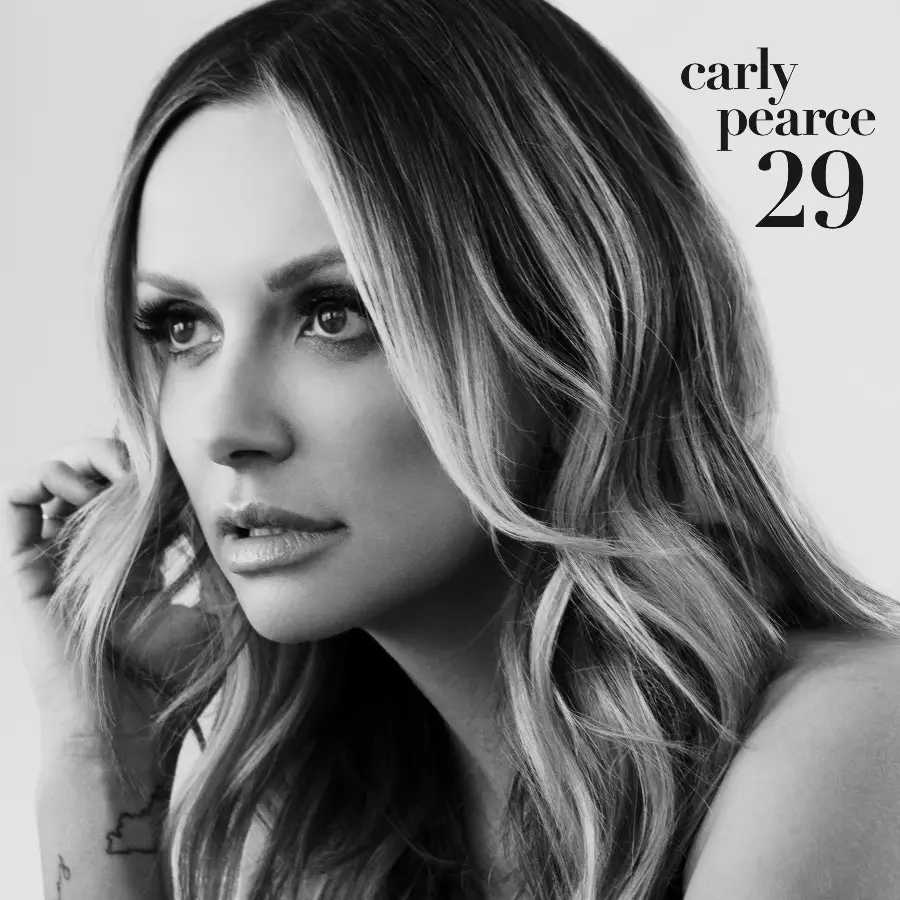 Carly Pearce's honest and telling new album, 29, is out! The seven-track EP chronicles much of what she has gone through in the last year, including the loss of her producer and friend, Busbee, and her divorce from fellow singer, Michael Ray, after only eight months of marriage.
"It's no secret what I went through in the last year and a half," Pearce shared with Everything Nash and other outlets during a virtual media event. "I think people are like, 'How are you so able to put yourself out there?' But if you really think about it, 'Every Little Thing,' I came onto the scene telling you about a guy who broke my heart. I then went on to tell you, in 'I Hope You're Happy Now,' about how I broke somebody's heart, and I needed to tell them I was sorry. I'm not doing anything differently. I'm honestly just telling my truth yet again, maybe a little bit more raw than even I knew I could do."
29 marks Pearce's first project since the loss of Busbee. For the new set of tunes, Pearce teamed up with Shane McAnally and Josh Osborne to produce the record, co-writing four of the songs with them as well.
"I found this new voice with Shane McAnally and Josh Osborne, as far as just completely allowing me to go back to the sound that I moved to Nashville to make," Pearce said. "Quite honestly Busbee, he was a pop producer from the Bay area. So I think, 'I Hope You're Happy Now' was as country as he was ever going to go. These guys, they can bleed all day '90s country with me."
All of 29 is a glimpse into Pearce's heartache — and the overcoming of it — but perhaps none are quite as poignantly honest as the title track.
"29 was such a huge year of so much loss," Pearce acknowledged. "The end of that chorus, I think is why I decided to go there. It's like, 'I thought I was going to live it up / No I'm never going to live it down.' Forever, this is a part of my story. It does not define me, but it is a part of it. And I think in a lot of ways through life, all of us deal with things that maybe we didn't think were going to happen to us. And it's kind of like, you either have to let them define you or let them refine you. This is kind of my song to myself of going, 'I'm going to own it.'"
With so many of the songs written about her split from Ray, Pearce knows that at least some of the songs will be a telling tale of what went wrong in their marriage, but she insists her goal was to be honest, not slander her former spouse.
"I don't know how to not be honest," Pearce maintained. "I don't know how to make music that's not authentic to me, long before I was married or not married. I tried really hard to make fans not think of [the microphone] as a barrier from me. It's just a metaphor that I'm singing your stories into. And I laid down at night knowing that I'm honest … Everybody's different. Every artist is different. They have different approaches for me in the same way. I'm not relating myself to Taylor Swift, but I do feel like we have a common thread through this of, when she puts out music, and fans, they read between the lines and they read and all this stuff.
"They know that it's a story," she continued. "She's writing such authentic lyrics of what she goes through in her life. And I feel like if I wouldn't have done that, people wouldn't have believed me, because I've always done that. I've always just left my heart on a page. So I I'm just being honest. That's how I was raised."
Pearce might have gone through a lot of loss in the last year, but she insists she is better — and stronger — for it.
"I feel like I was tested in so many ways, musically and personally, throughout this time, all while stripping back the only thing that I really knew, which was the stage," Pearce said. "It was a lot of things coming at once at me. And I feel like because I overcame those things, I'm now standing stronger and happy and excited that I can tackle anything that comes at me."
Purchase 29 here.*
*Everything Nash has an affiliate relationship with Amazon Music, which means we may receive a small commission from purchases through links on this page, at no additional cost to the consumer or artist.