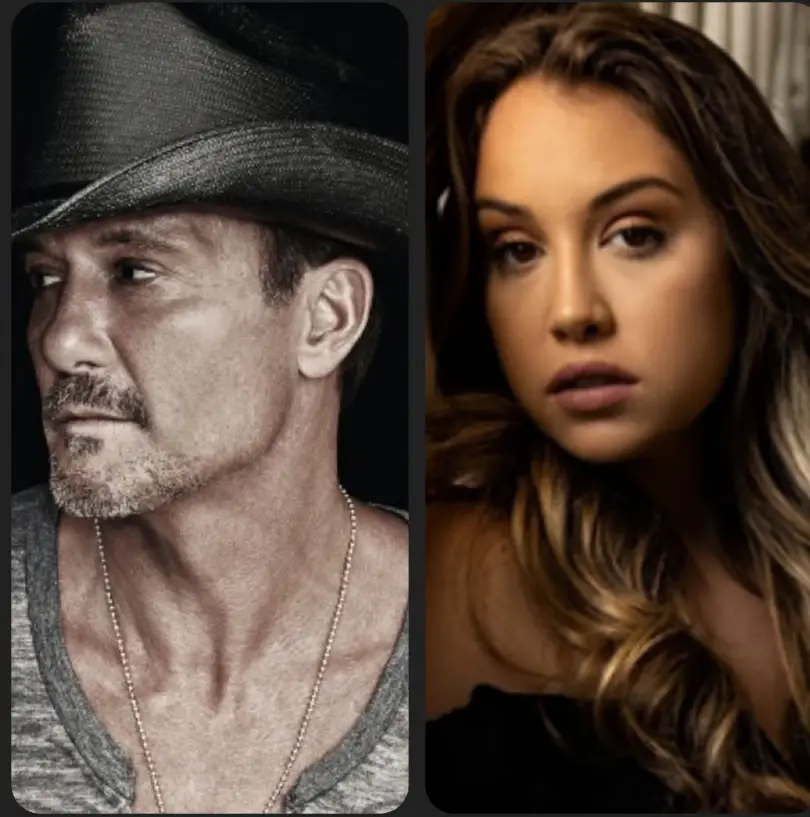 Tim McGraw is singing the praises of one of his opening acts, ahead of his McGraw Tour 2022, which kicks off on April 29. The Louisiana native praised Alexandra Kay, a rising star whom he found after she covered his early hit, "Don't Take the Girl" on TikTok.
After meeting his tour openers, which also include  Russell Dickerson and Brandon Davis, McGraw invited them each to sing a little. Kay chose the Keith Whitley classic, "When You Say Nothing At All," with McGraw nodding in agreement, later adding that he hears a lot of Dolly Parton in her voice.
McGraw also praised Kay, who rose to prominence by posting videos of her singing cover songs on TikTok, to Pollstar.
"Alexandra, wow, what a beautiful voice she has and a great soul," McGraw boasted. "She lights up the room when she comes in."
It was watching Kay and Davis perform covers on TikTok that inspired McGraw to invite both of them out on tour with him.
"They were doing great covers and some originals and I thought it was a great opportunity for them," McGraw said. "I also thought that they brought a lot of new energy and they're both very positive people. Together with Russell Dickerson, who has had a bunch of No. 1s and brings such a fun show – I thought they would all fit our tour perfectly."
As Kay's career began to explode, the Illinois native began touring last year, unaware that it was preparing her to head out with one of country music's biggest superstars.
"We've really been like nose to the grindstone for the last four months trying to get everything we need to make sure we're properly set up," Kay said "We are very, very fortunate that we started touring last year."
Kay will also release her personal new song, "That's What Love Is," on the same day the McGraw Tour 2022 begins. The song was written for her wedding to Indiana Touchette last September.
"My now-husband and I were together for eight years prior to getting married," Kay explained on TikTok. "When I started to think about songs that I wanted to dance to at our wedding, I couldn't find anything that really summed up everything that we went through in those eight years, in order to get us to this moment of saying 'I Do.' So I wrote one."
Find "That's What Love Is," as well as all of Kay's music and tour dates, by visiting AlexandraKayOfficial.