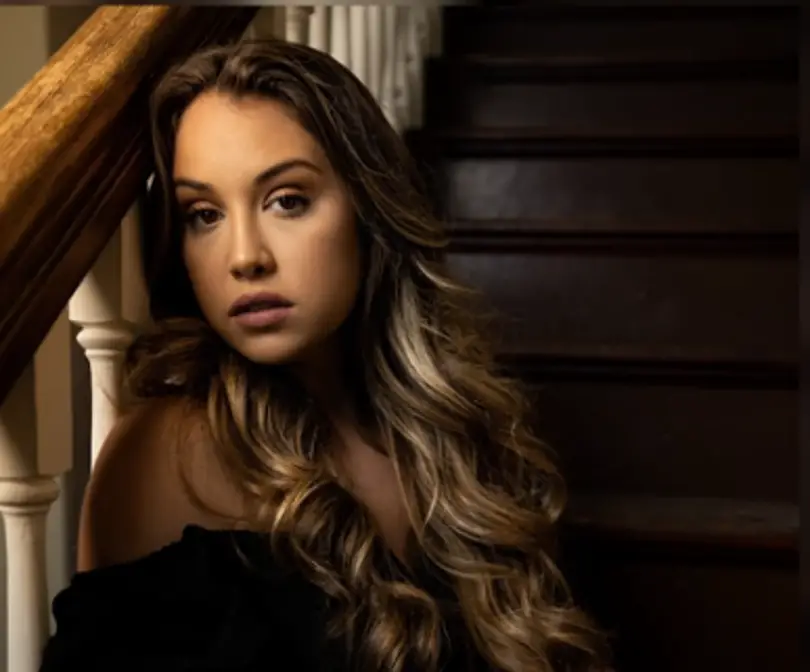 Alexandra Kay will soon have a brand-new song out, this one with a deeply personal backstory. The rising star will release "That's What Love Is" on Friday, April 29, which she wrote for her 2021 nuptials to Indiana Touchette last September.
Kay, who has been teasing the song on TikTok, says "That's What Love Is" was born from looking, unsuccessfully, for the perfect song for the newlyweds to dance to at their wedding.
"So my now-husband and I were together for eight years prior to getting married," Kay shares. "When I started to think about songs that I wanted to dance to at our wedding, I couldn't find anything that really summed up everything that we went through in those eight years, in order to get us to this moment of saying 'I Do.' So I wrote one."
Later, Kay elaborated on the sweet love song, which she says could be the wedding song for any couple saying "I do."
"I want you to picture something for me for just a second," Kay said in another TikTok video. "You've been with your boyfriend for years; you guys basically grew up together. And in that time came all of the punches life had to throw: unpaid bills, changing jobs, losing touch with friends. But through all of it, you leaned on each other, and you made it through it.
"And now, it's your wedding day. You're in the middle of a dance floor, surrounded by your family and friends, and this song is playing," she continues, as "That's What Love Is' begins to play.
Kay and Touchette began dating long before she had any music success. While the demands of her job could have sent them in different directions, the Illinois native says their relationship has only grown stronger.
"I have never met anyone like Indiana before. He is truly something special. When my music career started to take off and we had to spend so much time apart, it was a true test of our relationship," Kay previously told People. "In these times I realize how loyal, trusting and dedicated Indiana is to our relationship and I knew he was the one."
Kay and Touchette will have to enjoy their relationship long-distance for part of 2022. She will hit the road on April 29 to serve as the opening act, along with Brandon Davis and Russell Dickerson, for Tim McGraw's McGraw Tour 2022. Keep track of Kay's music and tour dates here.