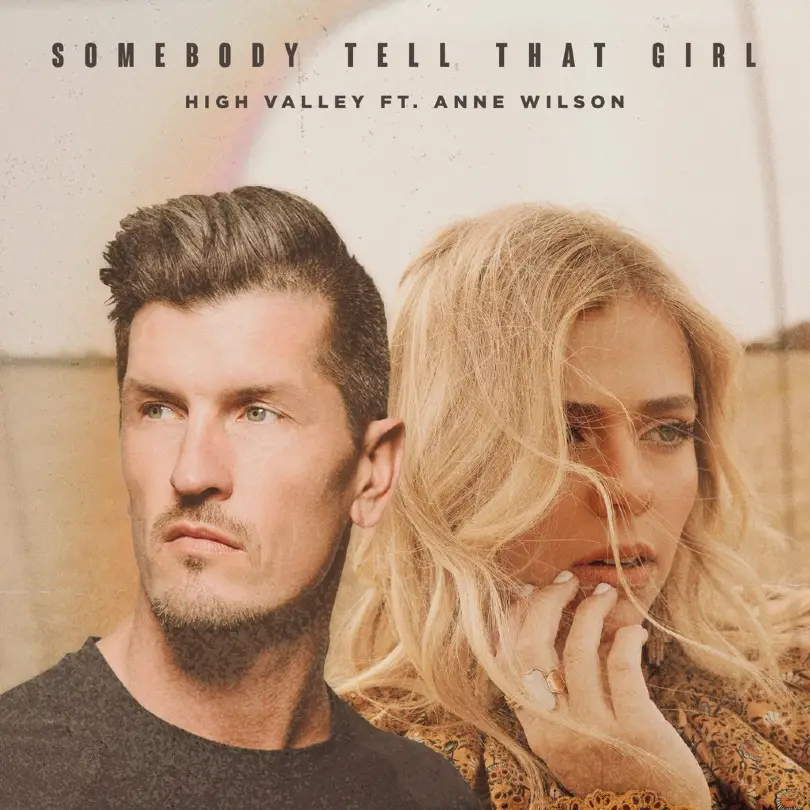 Anne Wilson's My Jesus album was just released, with the title track becoming her first No. 1 hit at Christian radio, but she will soon be heard by country music fans as well. The Kentucky native joins  High Valley, led by Brad Rempel, on "Somebody Tell That Girl," from the group's forthcoming Way Back album, available on May 20.
"He reached out to my team and said that he wanted to have a Christian artist be on the song, a female Christian artist," Wilson tells Everything Nash. "It worked out perfectly. I had never even really met him before; we didn't have any connections, so it was so cool. And then our voices actually sounded so good together, and I was just blown away by how the whole song turned out."
Not only did Wilson love singing with Rempel, but she also loved the message in "Somebody Tell That Girl," which reminded her of a song on her My Jesus.
"I released a song called 'Hey Girl' a couple of weeks before 'Somebody Tell That Girl' came out," Wilson shares. "So we've got two songs out now about girls and empowering women. I'm very excited to be a part of it."
Wilson might have become an instant fan of Rempel after joining him on "Somebody Tell That Girl," but the admiration definitely goes both ways.
"I've loved Anne Wilson's voice from the first time I heard it," Rempel gushes in a press release. "The message in 'Somebody Tell That Girl' is so important, and it makes an even stronger statement with Anne singing it."
High Valley isn't the only country act that Wilson enjoys. She will soon get to see another one of her favorite artists, namely Morgan Wallen, at a festival he is headlining, which also features Wilson as one of the performers.
"I'm currently on tour with  Zach Williams right now," Wilson says. "We're finishing out this spring tour and then this summer I'll be out with Crowder and We the Kingdom. And then, I'm doing a ton of festivals. I'm actually doing a festival with Morgan Wallen in August. I'm so excited about that."
Find all of Wilson's music and tour dates at AnneWilsonOfficial.com.