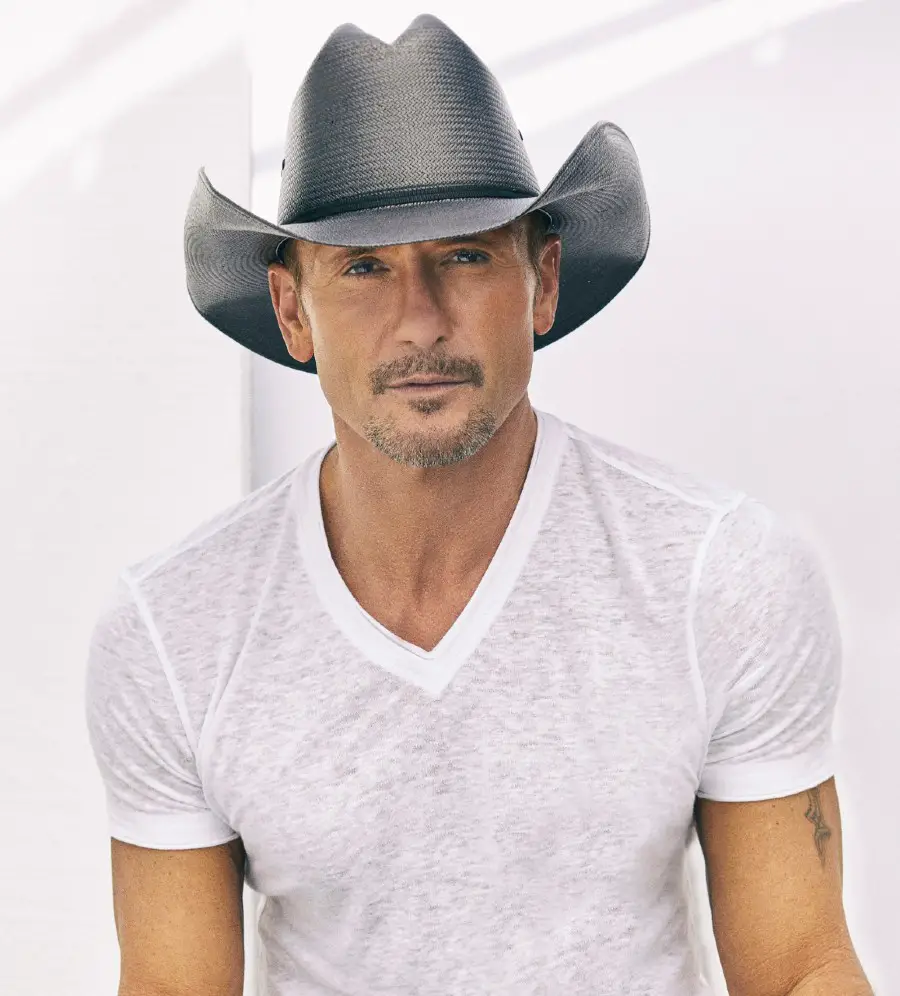 Tim McGraw wasn't ready to admit he had a drinking problem for a long time. The Louisiana native, who quit drinking in 2008, lived the life of a celebrity, which included plenty of alcohol. But it was a moment at home with his wife, Faith Hill, and his three daughters, when he realized something had to change — and that something was his drinking.
"I remember a moment when I was getting out of bed and going to the liquor cabinet and taking a big shot at 8:00 in the morning and thinking, 'I have to wake the kids up,'" McGraw recalls to Esquire. "I went straight to my wife and said, 'This is where I'm at.' I was scared. She just grabbed me and hugged me and changed my life."
McGraw might have gone to Hill, but it was his Hill who ultimately drew a clear line in the sand about his partying ways.
"My emotional absence was noticed and it was not scoring any points," McGraw recalled in his 2019 book, Grit & Grace: Train the Mind, Train the Body, Own Your Life. "Getting real like only she can do, Faith told me, 'Partying or family, take your pick.'"
McGraw and Hill, who will star in the upcoming Yellowstone prequel, 1883, praises Hill, not only for her influence in his life, but in the lives of their three daughters, now grown, as well.
"I think part of that came from the business that we are in, because their mother being a woman in this business is always tougher," McGraw told Garrett Hedlund in Leo. "They have the best role model in the world with Faith because—you know Faith; she's a strong woman. She's a fantastic mother and a great wife and a good business woman. She knows her head better than I do for sure. They have that to look up to."
"She is always going to make you feel at home," he continued. "There is something really cool that our daughters learned being around us when we are working and being around us at home. They got to see her being superstar mama, all made up, in these beautiful dresses on stage, killing it, being very professional. And then they cut her off as she gets on the bus, or see her be a mom all day until she has to go to work."
Read '9 Country Music Singers Who Are Sober' here.