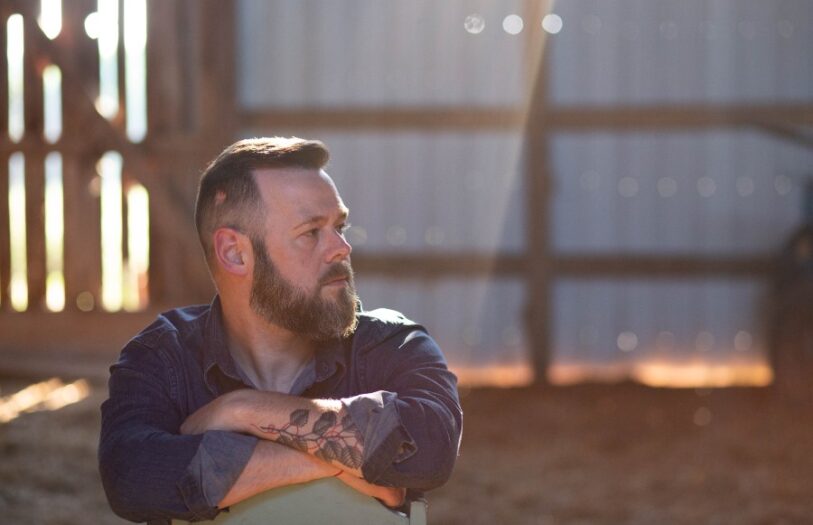 Todd Tilghman is showing off his spiritual roots with his new performance posted on social media. The Mississippi native just shared a video of him singing the hymn, "I'd Rather Have Jesus," accompanied by just a piano.
Tilghman was a minister until he moved to Tennessee after winning Season 18 of The Voice, but his faith remains just as strong, even though he isn't working in any official ministry capacity right now.
 

—REQUEST— I'd Rather Have Jesus

Posted by Todd Tilghman on Thursday, August 26, 2021
"It's almost like I'm trying to smuggle the message in," Tilghman previously told Everything Nash. "Like 'In a Heartache' —  you love people, but it's hard. Loving people is hard, but it's worth it in the end. So if I had to do it all over again, I would. It's also one of the main conversations that I've had with a lot of people. Especially if you look at country music — if a country artist comes out and says they're Christian, the church goes nuts. But if a Christian person says they're going to be a country artist, it's like, 'Hmm.'"
Tilghman, who became a parental figure to many while on The Voice, has released songs like "Jesus and You" and "In the Garden," the latter with fellow The Voice winner Jake Hoot. He has also released songs with strong messages, like "Sunday Clothes" and "Sandcastles," even if they don't have a direct message about his faith. Still, the father of eight says while he may not always release Christian songs, he will never compromise his faith in his music.
"I've had a lot of opportunities to build my own faith and be ministered to by others, and also  minister to other people, and share love with other people that's just behind the scenes," Tilghman said. "So I don't have any intentions at all of ever singing, especially certainly not writing, but I'll never even sing anything that I would find to go against the core beliefs of who I am."
Tilghman and his wife, Brooke, just released their book, Every Little Win: How Celebrating Small Victories Can Lead to Big Joy. The book is available for purchase at Amazon.
Want more exclusive artist interviews? Subscribe to our YouTube channel here.