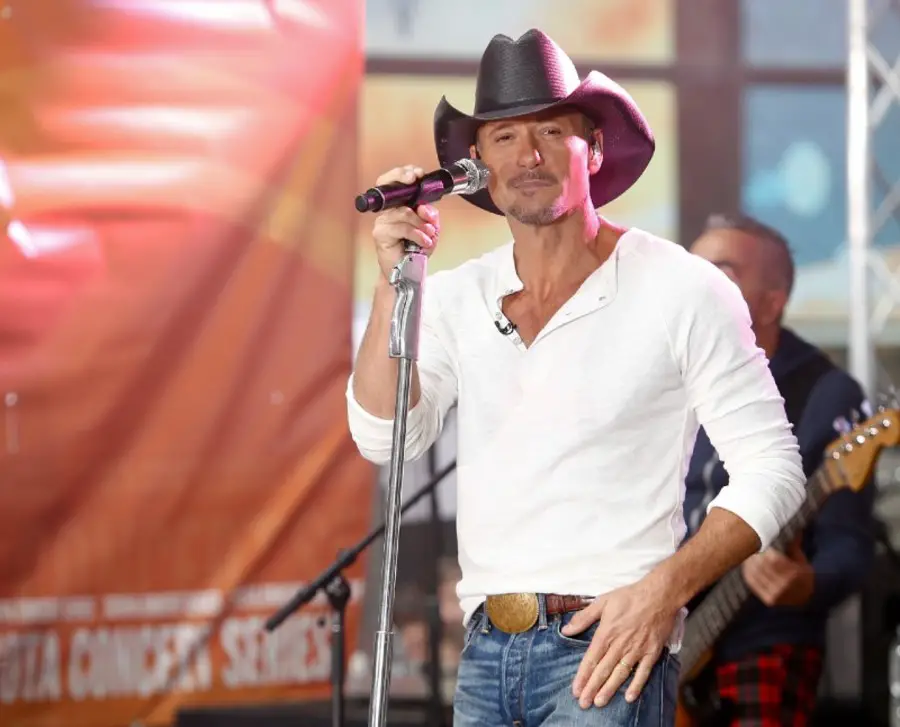 When Tim McGraw decided to record "Highway Don't Care," he knew that he wanted both Keith Urban and Taylor Swift to join him on the track, which was released in 2013. The song drove straight to No. 1 and earned several awards, including both an ACM and CMA Award for Video of the Year. The three got to perform the song during the ACM Awards that year, which almost ended in disaster, at least for McGraw.
"At the end, when we were all do these superhero poses at the end at the front of the stage, where all three of us together; and Keith does this big guitar thing, and he swings the neck of his guitar out and misses my face by millimeters," McGraw recalled on Apple Music's Essential Radio. "Comes right by my cheek with the guitar. I didn't flinch, and we ended the song. I walked out and said, 'Man, you almost killed me,' and he didn't even notice that he had done it.
"You can go back and look at it now. You can see where it just barely missed me," he added. "He could've killed me… Though that would have been pretty good to be knocked out by Keith Urban's guitar. I would've taken that."
Physical dangers aside, having both Urban and Swift perform with him on "Highway Don't Care" is one of the biggest highlights of his lengthy career.
"Keith Urban playing the guitar on that; I mean, he just absolutely ripped the face off of it on the lead guitar," McGraw shared. "When we did it … the three of us doing that song together; for me, I was just thrilled to have those guys on stage with me and to do that song."
"Highway Don't Care" is from McGraw's 2013 Two Lanes of Freedom record — his first for Big Machine Label Group. The album also included the No. 1 single, "One of Those Nights," but the Louisiana native says "Highway Don't Care" will always be one of his favorites.
"That's one of my favorite records I've ever made," McGraw boasted of the song, written by the Warren Brothers, Josh Kear and Mark Irwin. "I've had that demo of theirs for a little while and trying to figure out how to do it and work my head around how I was going to record it. I knew I wanted Taylor to sing on it. When she did it, it just elevated the record into a [another whole] platform, I guess."