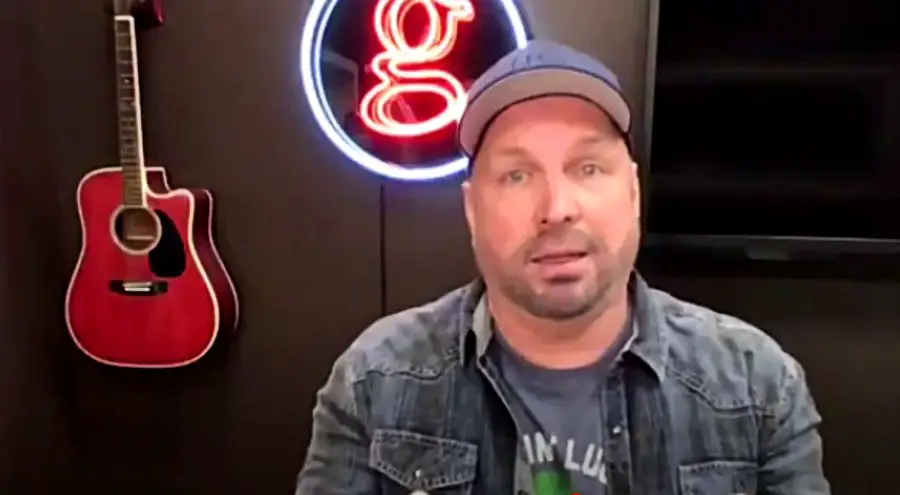 Garth Brooks will perform on Wednesday, January 20, for the inauguration of President Joe Biden, and Vice President Kamala Harris. While Brooks has always politely declined to state his political affiliation, he does say that, after the Capitol riot that took place earlier this month, there has never been a more important time for the country to unite.
"It was disturbing; it was sad," Brooks said (via 10 Tampa). "Try to remember though, we are the human race. So I'm always going to find sunny sides in there …The fact that we do make choices, very much on the spur of the moment — I deal in music. I deal in raw emotion. That's what music is all about, and all that passion, guided or misguided as it is. I think you saw the human race in a time that, for me as a person, seemed to reflect some other country's headline, if that makes any sense. But it's here, and all I can do is beg and plead for everybody to take that second, that moment, take a breath."
The father of three urged others to focus on what really matters, which isn't anything political.
"Think about it. Think about your family," Brooks said. "Think about what mark you're going to leave on this planet, as a human being, the children that you raise, and then make your decision. I think what happened is, we saw people in the heat of the moment, pop. We've seen it on television … It felt like it was some other country than here. And now we deal with it. We take responsibility. We claim it, and now we do our best to make sure something like that doesn't happen again."
Brooks, who performed in 2009 for President Obama's inauguration, said he is always going to take the opportunity to perform for the nation's highest role.
"I've played for every President there is, since Carter, with the exception of Reagan," Brooks said (via Entertainment Tonight). "This is an honor for me to get to serve … and it's one of the things that, if my family is around, no matter who the President-elect is, it's an honor to be asked."