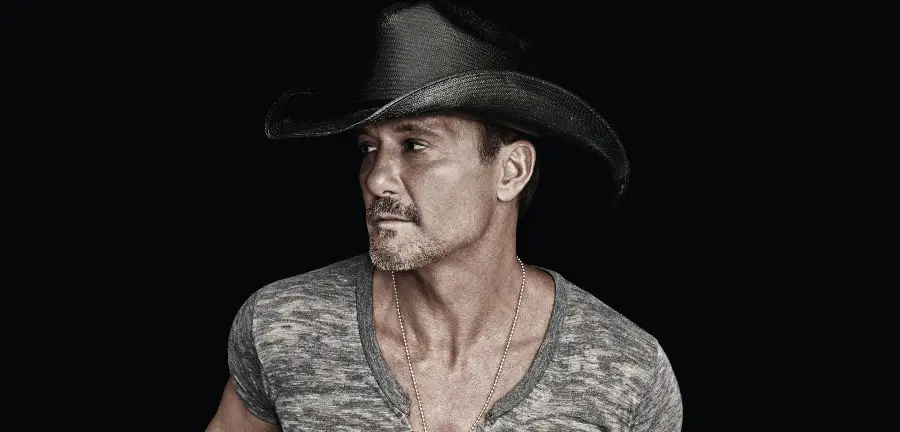 Tim McGraw personally chose the three opening acts — Russell Dickerson, Brandon Davis and Alexandra Kay — to join him on his McGraw Tour 2022.  McGraw might be the star of the show, but he is adamant that his fans come early enough to watch both Davis and Kay, relatively unknown artists up until this point, take the stage.
"You've gotta come see them, because they're just super talented," McGraw boasts to his record label. "They're both great singers that are great people. They have such an inner light to them. I think that's gonna resonate on the stage, and I think that's even gonna come out more when they get in front of a big crowd, in front of a lot of people on a big stage. And I think that's gonna be something that you're not going to want to miss, because I think that they're gonna have a big career ahead of them."
McGraw had already been a fan of Dickerson, but was blown away by watching TikTok videos of both Davis and Kay covering other country artists, deciding the three would be the perfect lineup to join him on the road.
"I always want people out there who are gonna push me and people I learn from," McGraw. "Every opening act I've ever had, I've watched from the side of the stage, and I've always learned something from them. I think when you stop learning from other artists, then you should probably hang it up. There's so many people out there I learn from, from the newest artist out there to some of the artists that have been around for a long time. You learn something new every time you see them. I look for somebody that's gonna certainly get the crowd going, and somebody who's gonna bring their A-game every time that they perform, 'cause that elevates me."
McGraw previously said watching both Davis and Kay reminded him a lot of himself in the early years of his career.
"It was pretty cool running across Alexandra and Brandon Davis," the 55-year-old told USA Today. "During COVID, artists didn't get a chance to get their music out. They were doing cool, innovative ways of getting music out there and getting themselves known. For me, it's always cool when you take someone who has never been on a big tour before. You get to watch as they step out on stage in front of 30,000 people and feel that energy. Seeing their faces as they're walking off the stage is so rewarding to me. I remember that feeling when I was a young artist."
Find all of the dates on the McGraw Tour 2022 here.