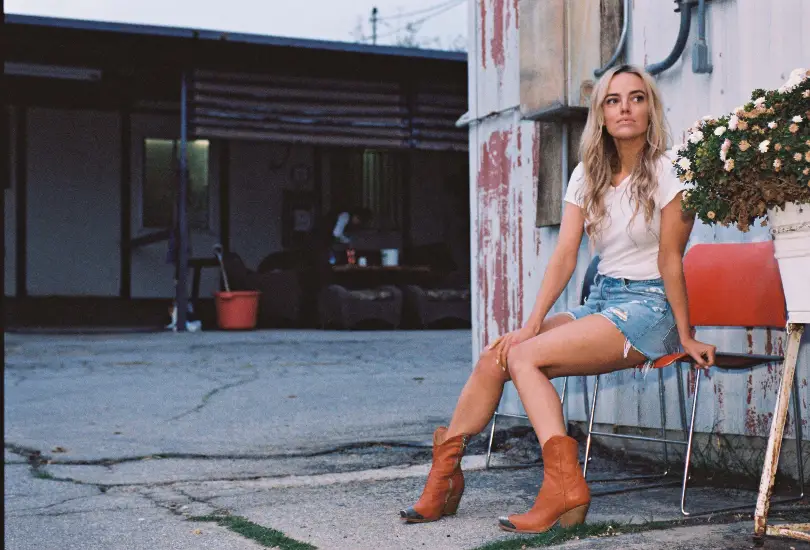 Emma White's new single, "I Could Use a Drink," is out! The rising star, who is the founder of her own Whitehouse Records, wrote the feisty song with Emily Shackleton and Kate Malone, with Malone also producing the track.
"We were going into our last session for a songwriting camp, where we lock ourselves in the studio for several days and only write songs," White recalls to Everything Nash. "My producer Kate Malone and I were trying out a lot of ideas, and nothing was clicking, so we decided to take a break. We quite literally went and got a drink. Diet Cokes to be exact. Whenever you're sitting too long in thought and you feel like no ideas are coming, the best mental trick is to get up and move, and change your environment."
It turns out that the quick trip to a popular Nashville coffee shop was just the distraction the women needed for "I Could Use a Drink" to spill out.
"We went to Portland Brew, got some beverages, and as we were walking out that title came to me," White recalls. "We went back to meet our other co-writer, Emily Shackelton, and the song came together pretty quickly."
White, who is hard at work on a new album, says it was the events of the last couple of years that inspired her to write fun songs like "I Could Use a Drink."
"With the heaviness of the pandemic, I only felt compelled to write songs that felt completely opposite," White says in a press release of the song. "With not being able to go out, or tour, I just started writing music that made me feel happier than the circumstances. I don't think I was capable of another sad song at the time – just because everything around us was kind of sad.
"This new song is really just meant to help people have a little fun and kick back," she adds. "It was our way of saying, 'We need a vacation and we can't really go anywhere, but we can still dream about it!'"
When not writing or performing, White likes to visit places like The Fox Bar, Old Glory, Patterson House and Bastion. Keep track of music and tour updates at EmmaWhiteMusic.com.
Photo Credit: Courtesy of Elicity Public Relations / Susan Berry