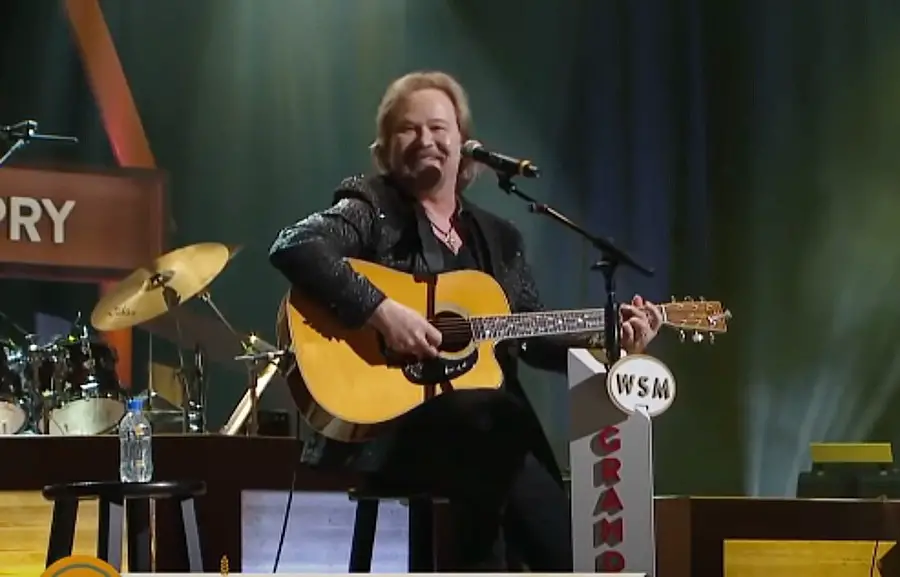 Travis Tritt has sold millions of albums, had numerous No. 1 singles, and became a member of the hallowed Grand Ole Opry, but all of that pales in comparison to his proudest accomplishment: his three children. The father to 23-year-old daughter, Tyler Reese, and sons Tristan, 21, and 17-year-old Tarian, is honored that all of his children are choosing to continue in their father's footsteps, carrying on his legacy to the next generation.
"Nothing has made me prouder than not only watching my children grow up, but knowing that they want to be a part of the family business," Tritt tells People.
"Tyler is a tremendously gifted singer and Tristan is coming into his own too. I'm amazed by his talent and his tremendous amount of drive and motivation. If he isn't writing, he's rehearsing or he's producing or he's handling his own bookings. It's just great to watch and see this stuff happening for both of them."
Tyler's name was recently all over the headlines, not because of her promising music career, but because of rumors that she was dating Michael Ray, after she posted a photo of them two of them together on social media. Tritt's advice for her is the same advice he offers his sons: ignore all of it.
"I tell them to 'live your life' and 'do what makes you happy' and 'try to be a good person' and 'do the things that you know are right,'" Tritt shares. "And yes, I tell them to 'try to avoid the things you know are wrong.' Everyone is going to have opinions and that's fine, but you don't have to subscribe to their opinions. Live your own life."
"They are doing life on their own, but they still get advice from me," he adds.
Tritt never expected to have as much time with his children as he did last year, when the pandemic forced everyone to be at home, where all three of his kids still live.
"Being able to constantly be around each other and experience life together at the same time and in the same place was the silver lining of the cloud of last year," he reflects.
Tritt also had the chance to work on new music. The 58-year-old released Set in Stone last week, marking his first new album in 14 years.
"I'm just at that point right now where I'm extremely happy about the career that I've had and obviously the fact that it's lasted this long," Tritt tells Billboard. "But I'm also excited about the fact that I still have the opportunity to record new music, write new music. I still have things to say."
After the challenges of 2020, Tritt never could have imagined how rich his life would feel.
"I'm in a really good place right now," he says, "and it's a great place to be."
Set in Stone is available for purchase at TravisTritt.com.