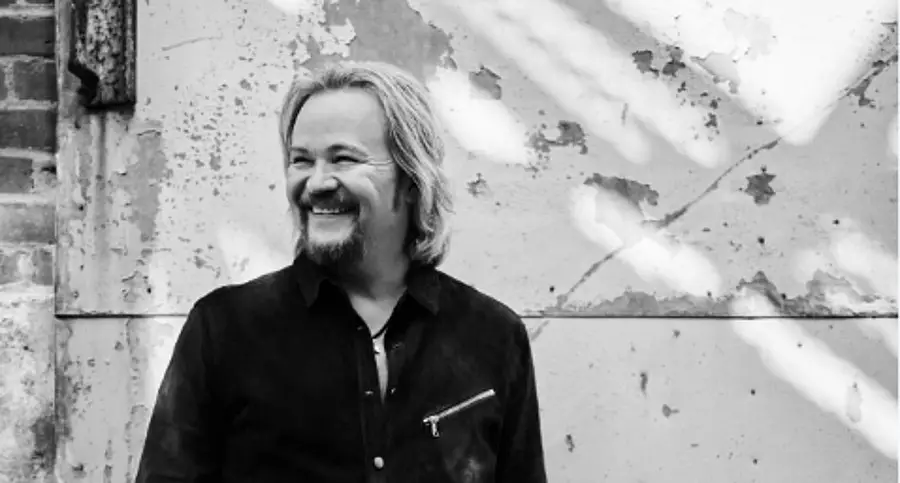 Not very long ago, Travis Tritt thought his days of being in the recording studio were over. With his last studio album, The Storm, released in 2007, the 58-year-old had been enjoying filling his numerous concerts, at least pre-pandemic, with hit after hit after hit, and didn't see any reason to add new music to the mix. But one conversation, with his manager, Mike "Cheez" Brown, changed his mind, which resulted in his new album, Set in Stone, out this Friday, May 7.
"'I still think you've got a lot of great music still left in you,'" Tritt recalls to Billboard of what Brown told him. "The more I started thinking about that, the more I started warming up to the idea."
It was when Brown told Tritt that new music could appeal to both his longtime fans as well as new ones who might be unfamiliar with him, that Tritt realized he wasn't ready to just be a touring artist.
"I'm just at that point right now where I'm extremely happy about the career that I've had and obviously the fact that it's lasted this long," Tritt reflects. "But I'm also excited about the fact that I still have the opportunity to record new music, write new music. I still have things to say."
From the beginning of his career, with early hits like "Help Me Hold On," "Here's a Quarter (Call Someone Who Cares)," "Nothing Short of Dying" and more in the early '90s, Tritt knew he stood out from his peers.
"I was different," Tritt reflects. "Garth Brooks, Alan Jackson and Clint Black, those guys had a very clean-cut image and they all wore cowboy hats. I was dressed in leather like a biker and I had long hair. I looked like somebody that was playing Allman Brothers music or Lynyrd Skynyrd, which I was, in addition to straight-ahead country."
Tritt co-wrote 8 of the 11 songs on Set in Stone, with all of the tracks resonating with the Grand Ole Opry member on a deeply personal level.
"Most of the people that I hang out with are blue-collar, hardworking, salt-of-the-earth type people," says Tritt. "My music has always been primarily for those people because those are the ones that I have a relationship with. We make mistakes. We look for redemption. We look for forgiveness and we struggle with all those different things, the ups and downs of life. That's what makes a great song and certainly what makes a great country song."
Tritt's current single, "Smoke In a Bar," is one he didn't write, but fell in love with the first time he heard it. Written by Tim Montana, Jeremy Bussey and Derek George, the song sounds like it belongs in heavy rotation on country radio — something Tritt would welcome even if he no longer expects it to happen.
"We welcome any opportunities we get to have that music played on radio, but it doesn't really make sense for me to try to chase that at this particular point in my career," Tritt acknowledges. "I basically am trying to do what I've always done, which is get my music out to as many people as I possibly can, and in these days, that seems to be done primarily through your streaming services. … The good news is if the streaming services are having success with it, that seems to effect a lot of radio people as well."
Set in Stone is available for pre-order at TravisTritt.com.