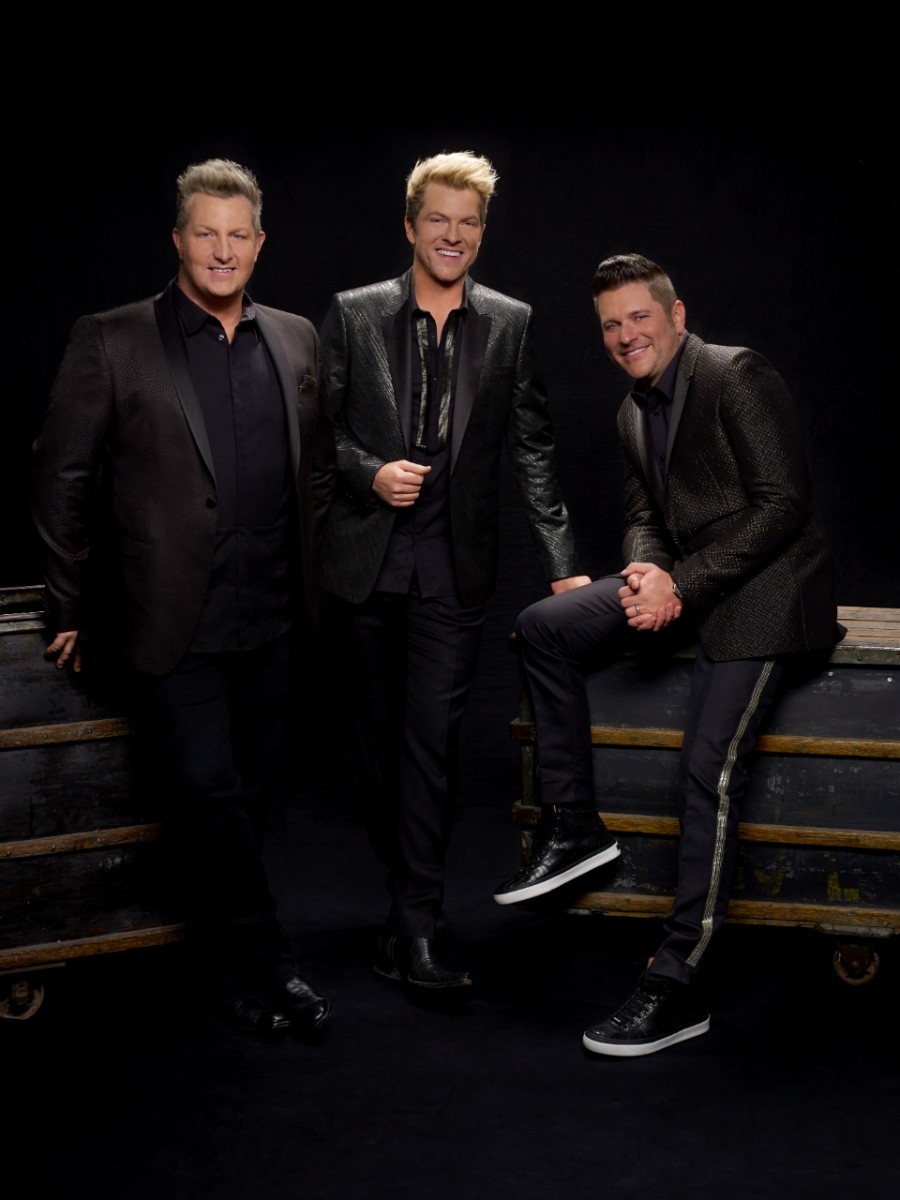 Rascal Flatts had to cancel their farewell Life Is a Highway Tour last year, because of the pandemic, and unfortunately, it doesn't seem like the tour will happen anytime soon.
"We really don't," Jay DeMarcus tells WKKG, when asked if he had any idea when they would reschedule the tour. "There's no timeline for immediately getting back out there and doing that farewell tour. There are so many things scheduled that were planned out. Gary [LeVox] had a couple of solo releases that he wanted to put out. I opened this record label that I was going to really spend a lot of time totally immersing myself in there and launching some new artists, and so, we've made other commitments that were a little tough to back out of this year.
"Obviously, this isn't the way we wanted to lay this thing down," he continues. "We will. At some point, the time will be right for us to get back together and go back out and love on our fans, and give a proper goodbye like we wanted to."
DeMarcus has been busy with his own gospel Red Street Records, working with artists like Jason Crabb, Cade Thompson and more, while LeVox just released his own Christian record, One on One. Although both men have been working in Christian music, DeMarcus says it's unlikely the two will work together, at least in the near future.
"I think Gary would tell you, he's collaborated enough with me for a while," DeMarcus shares. "I think he's ready to do his own thing, and kind of pilot his own ship for a while, and I think he should. I don't blame him at all. I think all of us, we're in a place where we needed to be away from each other for a little bit, and for no other reason than it's the healthy thing to do, and I think it will make us stronger when we come back together."
DeMarcus has also been working on his own music, including releasing "Music Man," in tribute to his late father.
"Naturally, losing my father was a huge life altering moment, but being able to sit down at the very piano he taught me on has been so comforting to me," DeMarcus said of the song. "The night he passed, I sat down at that piano, and the lyrics to this song just poured over and spilled out of me.
"Music was such a strong bond between us," he added. "It kept us close, while the miles and the years kept us apart. It's clear to me now that life is never going to be the same after losing a parent, but I'm so grateful for the memories and the legacy he's passed on to me, and he will forever be my 'Music Man.'"
Any updates to Rascal Flatts' tour will be posted on their website as available.