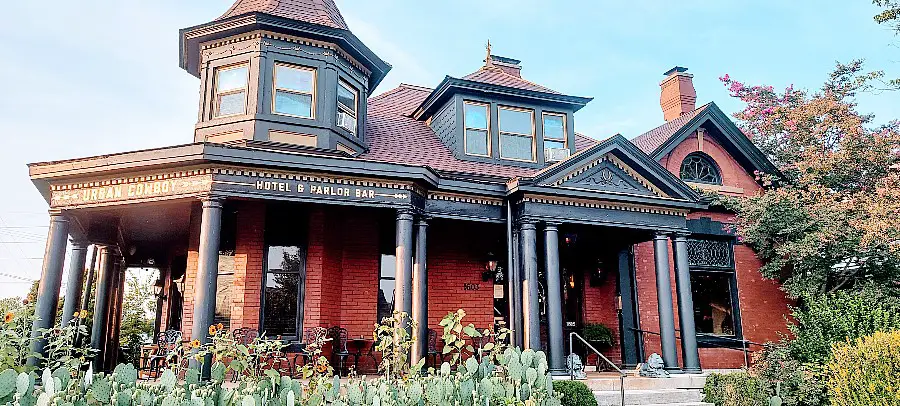 When Kate Cunningham dreams something up, especially something that has to do with wine and community, she will let nothing stand in her way. So after years of experience working with wine in and around Nashville, when she saw the need for a place where people could come and congregate over a bottle of shared wine, Cunningham partnered with Urban Cowboy, a boutique hotel and trendy bar located in the heart of Music City, to launch By the Bottle.
"This space wasn't being utilized," Cunningham explains to Everything Nash. "It was a cocktail bar maybe two or three years ago. And they stopped doing business in here because it didn't really relate. They already had cocktails outside. This was more of an elevated cocktail bar … So they were like, 'What can we do inside, that will feel like it's different, but also still bring in a different and  new vibe into the house?' and a wine bar was kind of what everyone agreed upon. I've been working in wine for like a million years at this point, and they reached out to me. I was like, 'Yeah, I already have it all planned out. This is what we'll do: buy the bottle, come in, just makes it easy.'"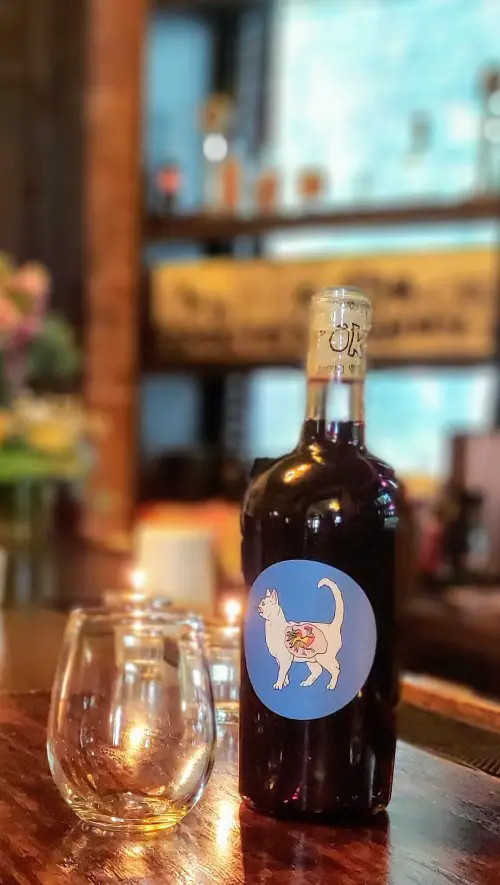 The wine starts at just $25, less than the price of two cocktails anywhere else in Nashville, but offering so much more.
"You have this intimate time and moment in space to drink with your people that you're hanging out with," Cunningham explains. "You're devoting a certain amount of time to spending time together. And if somebody also has to have a sitter, that's important to me. I don't want to go meet my friends at a loud bar where I can't really talk to anybody. I wanted a bar that was for the grown-ups without excluding the youngsters, but that had something for everyone."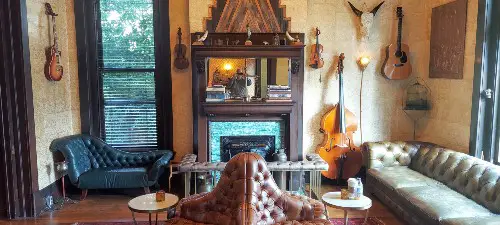 Cunningham also takes care to make sure that the wines at By the Bottle had something for a wide variety of guests.
"I have wines that are all-natural and organic, but that aren't scary," Cunningham boasts. "I do have some really fun, wild ones that are for people who really want to go there. I also have Cabernets and Pinots and easy to comprehend, so that people don't feel like they're too out of their comfort zone when they come in."
While By the Bottle does not offer food items, there is a pop-up Roberta's on the property, which offers amazing wood-fired pizza, for those who get hungry. Indoor and outdoor seating is also available.
"What goes better with wine than pizza?" Cunningham asks. "They've got olives, and they've got stracciatella, which is this housemate cheese with bread. I feel like wine goes well with pizza."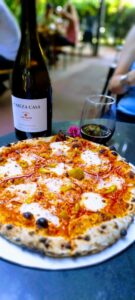 Although By the Bottle has only been open a few months, it is already far exceeding Cunningham's hopes for the intimate space.
"I have more people in the neighborhood, and that's what I was really hoping to see: people who can walk here and people who can feel comfortable to have more than a glass of wine, and hang out and spend time," Cunningham says. "You'll see different pockets of the house. We have games set up, cards,and stuff to be inclusive while you're here. We try to keep the music good and try to keep the vibe good inside."
By the Bottle opened at the end of May, and instantly became well-received by both locals and tourists.
"I think people were just ready," Cunningham shares. "We were ready to get out. People were ready to drink, ready to hang out. I felt like this allowed people the opportunity to do that in a safe environment where not everybody's at the bar all night drinking. You have space outside. Everything in here is all spaced out. You have these little private pockets of places to hang out …  I feel like if you are going to go out, and hang out and talk, we have the space to do that."
Urban Cowboy also has several guest rooms, which can be found here. By the Bottle is located at 1603 Woodland Street in Nashville.