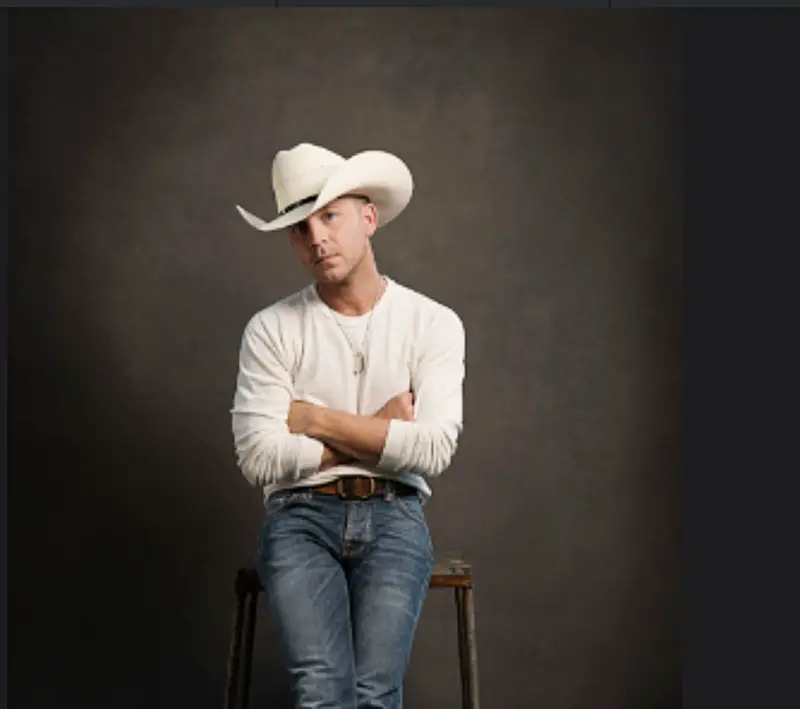 Some artists, like Dan + Shay and Thomas Rhett, used their time off the road to write and record entirely new albums. And some, like Justin Moore, found it more of a struggle to be creative, while he wrestled with what was happening across the globe.
"If you'd told me, 'You're gonna be a year and a half off the road, and you still get a paycheck, and you still can pay all your 20-plus employees, and there's not gonna be all this death and destruction in the world, and you can just kind of chill out for a year and a half on vacation,' I would have probably been a little more creative," Moore admits to American Songwriter. "But because of the circumstances that surrounded us being off, it kind of baffled me, to be honest with you. I haven't written that much."
Not that Moore needs to worry about being unable to feed his family, at least for a while. The 37-year-old's single, "We Didn't Have Much," seems poised to be his next No. 1 hit. The song is from his latest Straight Outta the Country album, the follow-up to his 2019 Late Nights and Longnecks record. Most of the songs on Straight Outta the Country were already written, part of what he plans on being a trilogy of records that started with Late Nights.
"Looking back on it 一 we had no idea what was to come 一 I'm glad that we'd made that decision," Moore says of releasing new music. "It allowed us the opportunity to put out new music that nobody was familiar with and hadn't heard in a time where we couldn't get out there and see people on the road."
Moore already has enough songs for another project, and is still writing. The Arkansas native has been making music for a dozen years, ever since his self-titled album was released in 2009, and has found a style that works for him.
"I think anything you do, whether it be personally or professionally, the longer you do it the more comfortable you get and the better you get at it. If not, you're probably doing the wrong thing," Moore maintains. "I had a good idea early on in my career about what I wanted to say and who I wanted to be as an artist. When I wrote my first album, I was 20 years old. Now, I'm 37 and have been married for 14 years, and have four old kids. As you change and grow as a person, you certainly grow as a songwriter and see the world differently."
Moore might not be as wide-eyed and enthralled by being a successful singer in country music, but instead he has a wisdom and maturity that he wouldn't trade for anything.
"You're a little more brave and a little less concerned about what you're saying if that's really what you mean," Moore says. "You're not as concerned about what other people are going to say about it. You're a little more comfortable in your own skin, if you will."
Find all of Moore's music, as well as his upcoming shows, at JustinMooreMusic.com.