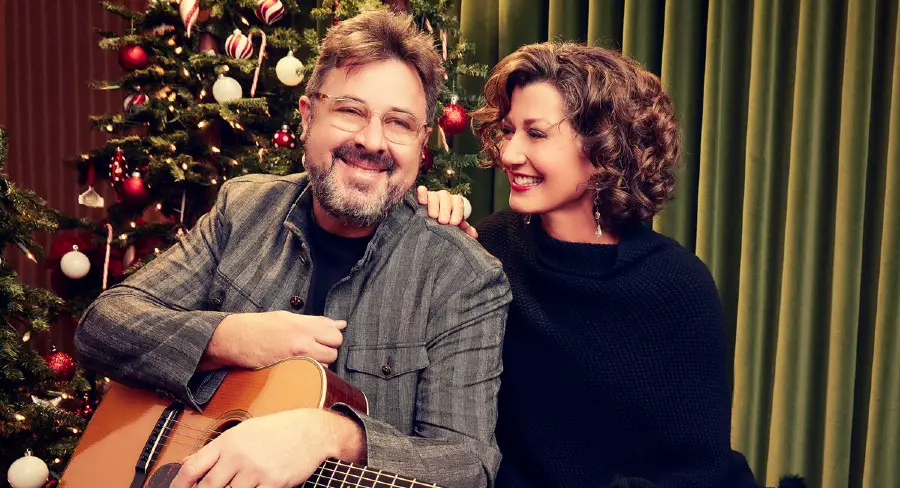 When Amy Grant found out she had to have heart surgery, due to a congenital defect, she faced the news with quiet calmness, but her husband, Vince Gill, didn't have the same reaction. The Grand Ole Opry member admits he was terrified of her surgery, especially after he dropped her off at the Nashville hospital and was then sent home to wait.
"It was the worst day of my life, scariest day of my life," Vince concedes to The Tennessean. "It was fear, but it was also because of the year that's going on and the crazy stuff going on with the virus. And my best friend of 50 years passed away three weeks before. All the other stuff piled on made it just that much more frightening."
Thankfully, Amy's surgery was successful, and his fears were unfounded.
"I saw her and that peaceful face, and I knew it was going to be fine," Vince recalls.
Only a few days after her heart surgery, Amy was released from the hospital. Although sore, she healed well physically. Emotionally, she acknowledges she had a harder time, trying over and over again to post a video on social media to assure her fans she was fine, but breaking down each time.
"Whether you're going to a heart surgery or whether you're at stage 4 untreatable cancer, what you really long for is somebody to feel the presence of love and the absence of fear. And I felt those kind of prayers for me," Amy says. "That's what I felt so profoundly."
Instead, the 60-year-old had her manager, Jennifer Cooke, transcribe what she wanted to say, sharing a picture of her lengthy scar in the post.
Vince was both surprised and proud that his wife of 20 years shared the photo on social media.
"If you tell the truth, you disarm everybody. I think that was her mindset," Vince says. "She was like, 'Here's my scar, we're through this.'"
Now, with a new lease on life, and a healthy heart, Amy is moving full-speed ahead with her own dreams, which include much more than music. The six-time Grammy winner is working on their expansive 450-acre property in Williamson County, including adding a pavilion so children at the Barefoot at the Farm camp that she hosts every year will have a place to stay dry. She also hopes it becomes a place for outdoor ceremonies, especially during the coronavirus pandemic.
""That place has always been her dream place," Vince shares. "She goes there for security and peace. That's her favorite place … When she came home after they started the build on the pavilion, it was easily the most joyful I've ever seen her in my whole life."
Vince and Amy just announced they will return in 2021 for their Christmas at the Ryman event. More information can be found at Ryman.com.