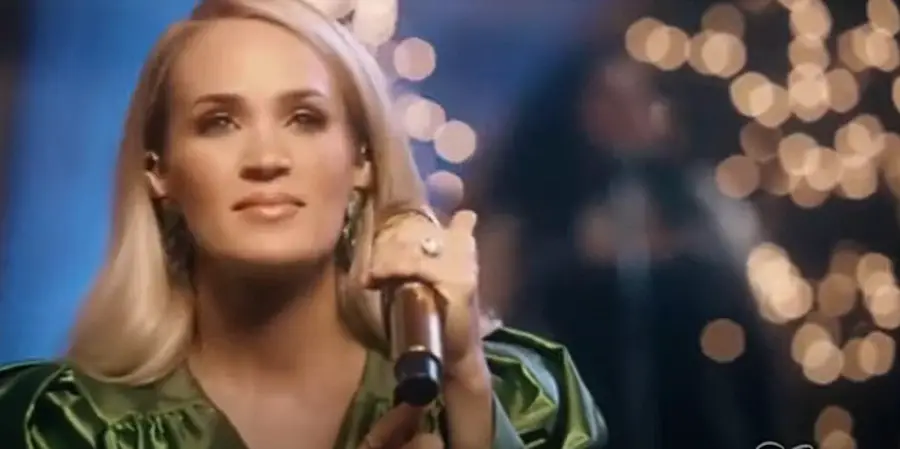 Carrie Underwood included the classic song, "Mary, Did You Know?" on her recent My Gift album. The song, written by Mark Lowry and Buddy Greene, was performed by Carrie during a recent Pandora LIVE performance, hosted by SiriusXM's The Highway's Storme Warren.
My Gift is a mix of originals and classic Christmas songs, although Carrie admits the songs that everyone already knows were more challenging for her.
"I think it's harder to do the standards," Carrie revealed in an interview with Storme. "I thought, going into it, 'I've been singing these songs my whole life. It's gonna be so easy.' And then we put together some demos, before we really started working on it, and that was the first time I really sang these songs alone. You sing them with family, you're caroling, you're doing your thing, with choirs and stuff growing up. But as soon as I started singing these songs by myself, I was like, 'Who am I in this song, and how do I make it my own without completely overhauling the song,' which is something I did not want to do.
"I wanted the traditional, that warm hug feeling, to just still be in there, the familiarity of all that is good about Christmas," she added. "I was trying to find myself in these songs, and it took a minute, but I feel like I got there. I'm blessed to get to sing them."
Carrie had already started working on My Gift before the world shut down because of the coronavirus pandemic, one of a very few things in her year that went according to plan.
"There were so many things that went wrong, and this wasn't happening, and then this got moved, and then that got canceled," Carrie reflected. "Things would fall apart. Things that we thought we had under control, and then it would change.
"We're not in control of anything, at the end of the day, but we are in control of how we react to things," she continued. "I think that was a moment where it was like, 'All right, this didn't work out. How do we still achieve our goals? How do we keep moving forward? Let's find a ways around it, and get where we need to go.'"