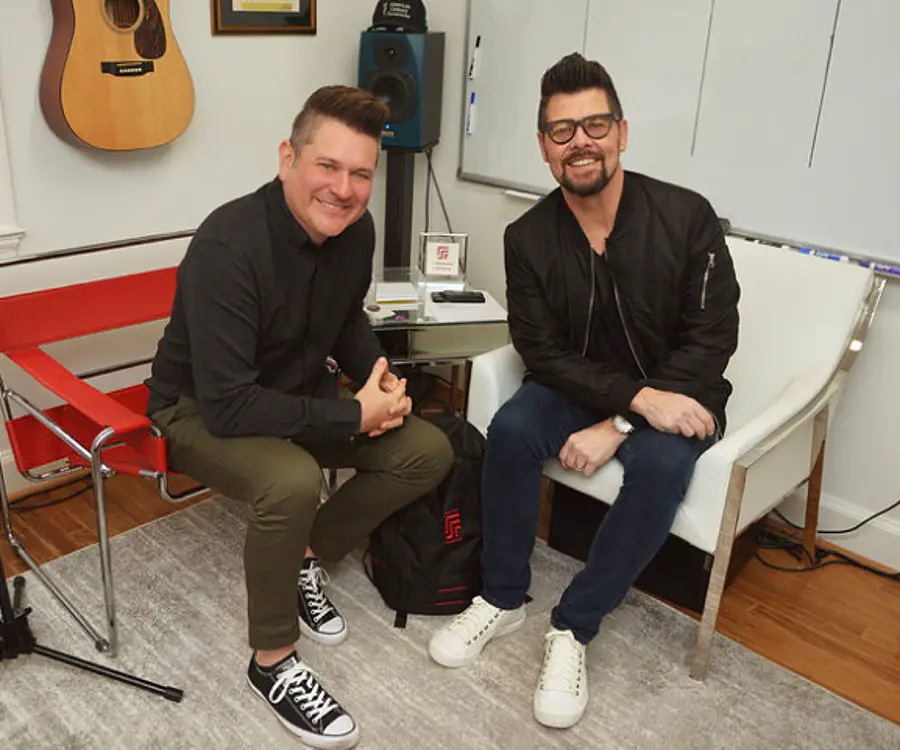 Talk about a match made in musical heaven! Rascal Flatts' Jay DeMarcus and gospel singer Jason Crabb just released a Christmas carol, "A Strange Way to Save the World," featuring Jason's daughter, Ashleigh, on the track.
This isn't the first time the two singers, and longtime friends, have collaborated together. Jay also produced Jason's 2019 Grammy-winning album, Unexpected. Earlier this year, the Southern Gospel star signed with Jay's Christian Red Street Record label as well.
"I've always loved making music with Jason even if it was just sitting in the studio helping him capture his vision, but this was just beyond anything I could have imagined,' Jay told Billboard at the time. I'm so glad he's here."
"I feel like he's more like my family, my brother, than anything and that's the way it feels in the studio," added Jason. "There is no other place that I would rather be. What a huge honor."
Jay planned on spending 2020 with Rascal Flatts on their farewell Life Is a Highway Tour, before disbanding so he and his fellow band members, Gary LeVox and Joe Don Rooney, could pursue other interests. With that tour canceled because of COVID-19, the trio says they are still undecided about their future.
"I think that, like everybody else, no one saw this coming and we were all thrown for a loop. Quite frankly, 2020 has really sucked for everybody," Jay previously said (via ABC Audio). "We are taking it day by day. It's a moving target. There's not really a timeline for how and when venues are gonna open back up and what the social distancing measures are gonna look like. So we're playing the wait and see game right now."
Download "A Strange Way to Change the World" on iTunes.