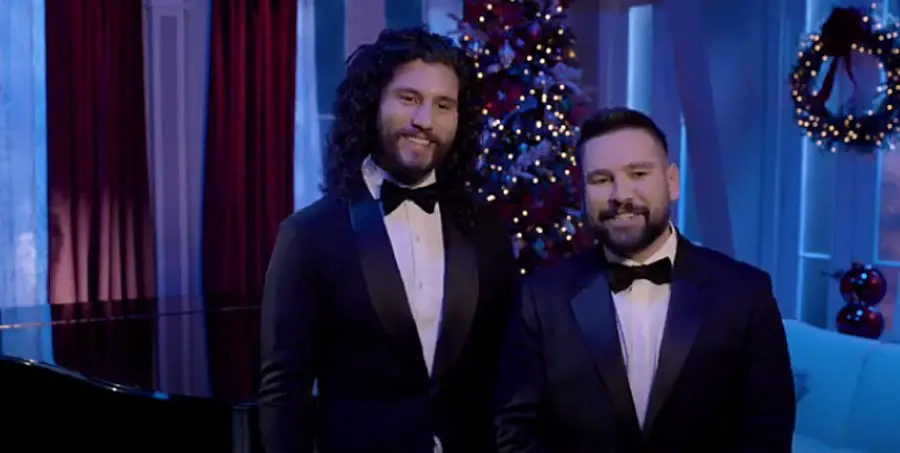 Three formerly homeless families in Nashville now have a place to call their own, thanks in part to Dan + Shay. The duo, made up of Dan Smyers and Shay Mooney, partnered with Safe Haven Family Shelter in Nashville to provide the families starter homes, with Ashley HomeStore providing the furnishings, including elaborate holiday decorations, just in time for Christmas.
"It was very emotional watching these families' reactions when they saw their homes for the first time," Dan told PEOPLE. "I speak for both of us when I say it was life-changing — it put everything into perspective, and made us truly appreciate all the blessings in our life that we can sometimes take for granted."
Each of the families were picked not only because of their need for permanent housing, but the way they were caring for others, even in spite of so many challenges this year.
"They were all wonderful people who had been dealt a tough hand and we are glad that we could play a small part in getting them back on their feet," Dan said.
Dan and Shay both shared their excitement in being able to witness the families receive an unforgettable gift.
"There are some pretty incredible families here, who are being moved into some amazing homes, and we're gonna be a part of that," Dan said prior to the first home reveal. "It's going to be a really, really special day. We're fired up about it."
Both singers are already passionate about the work Safe Haven does, which is why they were eager to participate.
"We're grateful for all that has happened to us along the journey of our career, but nothing is more rewarding than using our platform to give back," noted Dan. "The holidays are a difficult time for the less fortunate, especially as the weather turns cold, and there are so many obstacles to navigating shelter during a pandemic."
"To be able to help them out, at a time when they need it, and provide for those families, not just a place to live but a place to call home, and to get to be a small part of that is really an honor," Shay added.
Dan + Shay released two holiday songs this year: "Christmas Isn't Christmas" and "Take Me Home for Christmas." Both songs can be found at DanandShay.com.