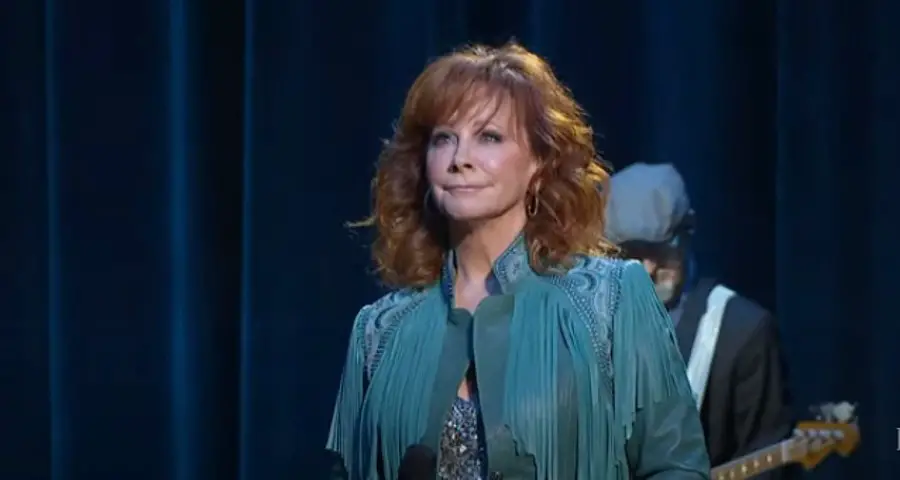 Reba McEntire was one of 35 artists who recently performed virtually for the Save Our Stages festival, a three-day event with artists from country, pop, Americana and more. Reba performed live from the Ryman Auditorium.
Reba sang through several of her hits over the years, including "Can't Even Get the Blues," "Rumor Has It," "The Fear of Being Alone," "Why Haven't I Heard From You,"  and more, closing her set with her signature song, "Fancy."
"Because of the pandemic and what's been going on, everybody's had to put everything on hold," the Grand Ole Opry member said from stage. "If we want to come back, and have a place to perform when all of this is over — and it's going to be soon, I just know it is — then we need our stages. So that's why we're doing this tonight. We're raising money to keep them operating, so when we get ready to come back out on the road, we can play in these beautiful places, like here at the Ryman Auditorium."
Reba also shared her earliest, and perhaps saddest, memory of being at the Ryman, when she was just a little girl.
"This place holds lots of great stories and memories for me," Reba said. "I was seven years old when my family came down. We didn't take very many vacations, because we were a rodeo family. That's when we traveled, because of our work. But we only came to Nashville for a vacation. Mama and Daddy brought us kids … We came to this beautiful building, and we got the cheap seats under the balcony. I remember very well sitting there, Coke dripping down from the balcony, down onto us through the cracks in the floor."
Reba's mother had already made her way from their seats to a seat closer to the front, when Reba realized she wasn't feeling well.
"I got to feeling bad," she recounted. "I came down and found her, and I said, 'Mama, I think I'm gonna have a problem. My stomach, I'm getting sick.' And she said, without taking her eyes off the stage, she said, 'Go find a bathroom.' So I did, and I went out, and I thought it was a door to go in where the bathrooms were, but it was the very front of the Ryman Auditorium, and I vomited on the front of the steps."
Other artists who participated in the Save Our Stages festival included Little Big Town, Brothers Osborne, Jason Mraz, Dave Matthews, Kelsea Ballerini, Miley Cyrus and more. To make a donation, visit SaveOurStages.com.