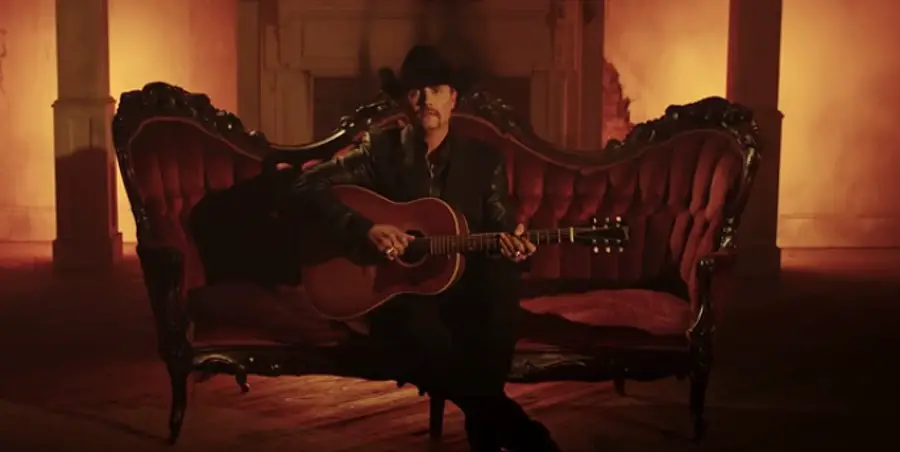 John Rich is rapidly climbing up the charts with his timely new single, "Earth to God." The song was inspired by the tragic events of 2020, including racial protests, riots and especially the impact of the coronavirus pandemic, although the Big & Rich singer firmly believes the song is mostly a message directly from Heaven.
"I've written a lot of songs in my life — over 2000, somewhere in that range — and I never had one come to me like this," John admitted to Mike Huckabee on his Huckabee TV show. "I was not in the mood to write a song; I was not setting out to write a song or thinking like that. I was just watching the TV and looking at that chaos, and looking out my own window, and it seemed that things are out of our control.
"By our control, I mean mankind's control," he continued. "This thought came into my mind: I wonder when the last time the whole world had the same problem at the same time [was]. Maybe COVID-19. The whole world's got that problem. Probably Noah's flood was the last time. And I thought, 'That's an astounding thing to think about.'"
John wrote "Earth to God" after thinking about trying to contact God by saying, "Earth to God," and how God might respond.
"Man cannot fix mankind's problems. That's a fact. And I'll tell you this: Donald Trump can't fix them and Joe Biden can't fix them," John shared. "Man cannot fix mankind's problems. Only God can do something as big as that. People have asked me, 'Do you think God knows what's going on on this earth right now?' I said, 'Well it says in the scriptures that He knows how many hairs are on your head, and He knows when a sparrow dies and hits the ground. He knows the most minuscule details of everything going on on our planet.
"So of course He knows what's going on," he added. "We just haven't talked to him in a while. And that's what this song is all about."
"Earth to God" debuted at No. 1 on the iTunes sales charts, and No. 3 overall, and is already in the Top 40 at country radio, but the success has nothing to do with why the 46-year-old felt compelled to write "Earth to God."
"I'm encouraged by it," John shared. "I didn't write this to write a hit song, or win an award, or anything like that. I honestly felt like I was a conduit, like I didn't even write it. 30 minutes it took to write this song, and I looked down at it, and I went, 'What just happened?' I honestly just felt like He put it on me, and I was the conduit, and I hit the page with a pencil and there it was. I was more like a guy delivering a message than an artist singing a song at this point."
A portion of the proceeds from "Earth to God" is going to Samaritan's Purse, a global non-profit that helps victims of war, poverty, natural disasters, disease, and famine." Download "Earth to God" on iTunes.