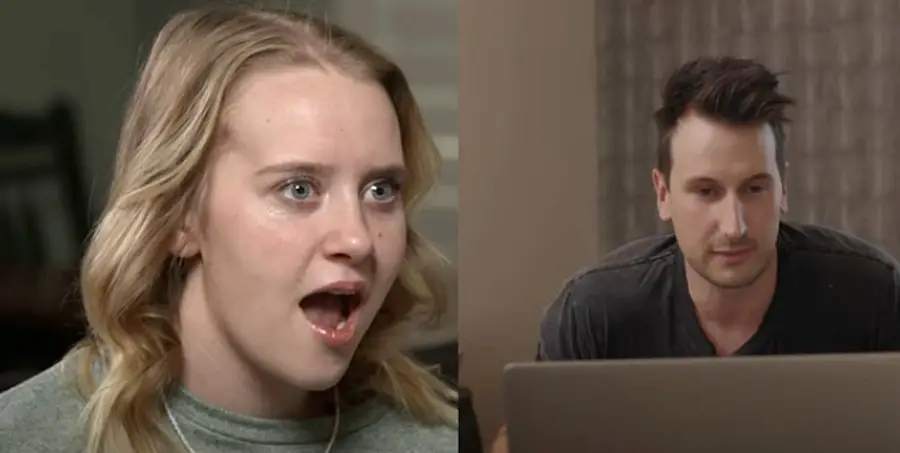 Talk about a Christmas miracle! Russell Dickerson just gave 17-year-old Sarah Frei, who was paralyzed from the waist down and lost both of her legs after being hit by a drunk driver, a brand-new 2021 Chevrolet Traverse, specially equipped just for her. Russell found out about her situation when he saw a video of her, dancing to his song "Home Sweet" while in her hospital bed.
"So I'm scrolling through Instagram, and I check my messages," Russell shares in the video. "I have this video, and I see this girl, sitting in a hospital bed, singing, doing this little dance to my song, 'Home Sweet.' Her name is Sarah, and I find out that she had been hit head-on in a car crash, and she had actually lost both of her legs in this accident. And so that, first of all, just rocked my world. But to see the joy and to see the just zeal for life still that she had, doing this dance to my song "Home Sweet,' it just drew me in and captured me, and I was in."
"I remember my manager told me, one of the first things Sarah said when she got out of surgery was, 'Will I ever be able to drive again?' he continues. "I was like, 'What can we do to just absolutely make her life? How can we just blow her mind?' So I got with the incredible people at Chevrolet, and we partnered up to give her a 2021 Chevy Traverse, fully up-fitted by BraunAbility, just for her."
To give Sarah the surprise, a fake Zoom interview was set up with a magazine, where she was given the life-changing gift.
"When you were doing that dance to 'Home Sweet,' and the joy on your face, after what you had just experienced, that is what just rocked my world," Russell told her, as footage appeared of her cheering on the football field while in a wheelchair. "And then, for you to be so determined to get out in time, to get on that football field and perform with your cheer squad, that's just the definition of determination, and I'm so glad that 'Home Sweet' could be such a song of hope and joy for you, so thank you."
Russell opened a box that contained a sweatshirt saying, "Sarah Strong," on it, before he revealed he also had a gift for her.
"I teamed up with my people at Chevrolet, and I know one of the first things you wanted to do was be able to drive," Russell continued, his voice cracking with emotion. "We teamed up with Chevrolet, and we are giving you a 2021 Chevy Traverse, fully upfitted just for you."
Sarah was one of four teens critically injured in the crash, when Dustin Andersen's vehicle crossed the road, hitting the vehicle Sarah was in. Sarah, who was the most severely injured, has had multiple surgeries as she continues to heal. A GoFundMe account has been set up to help the family with medical expenses.