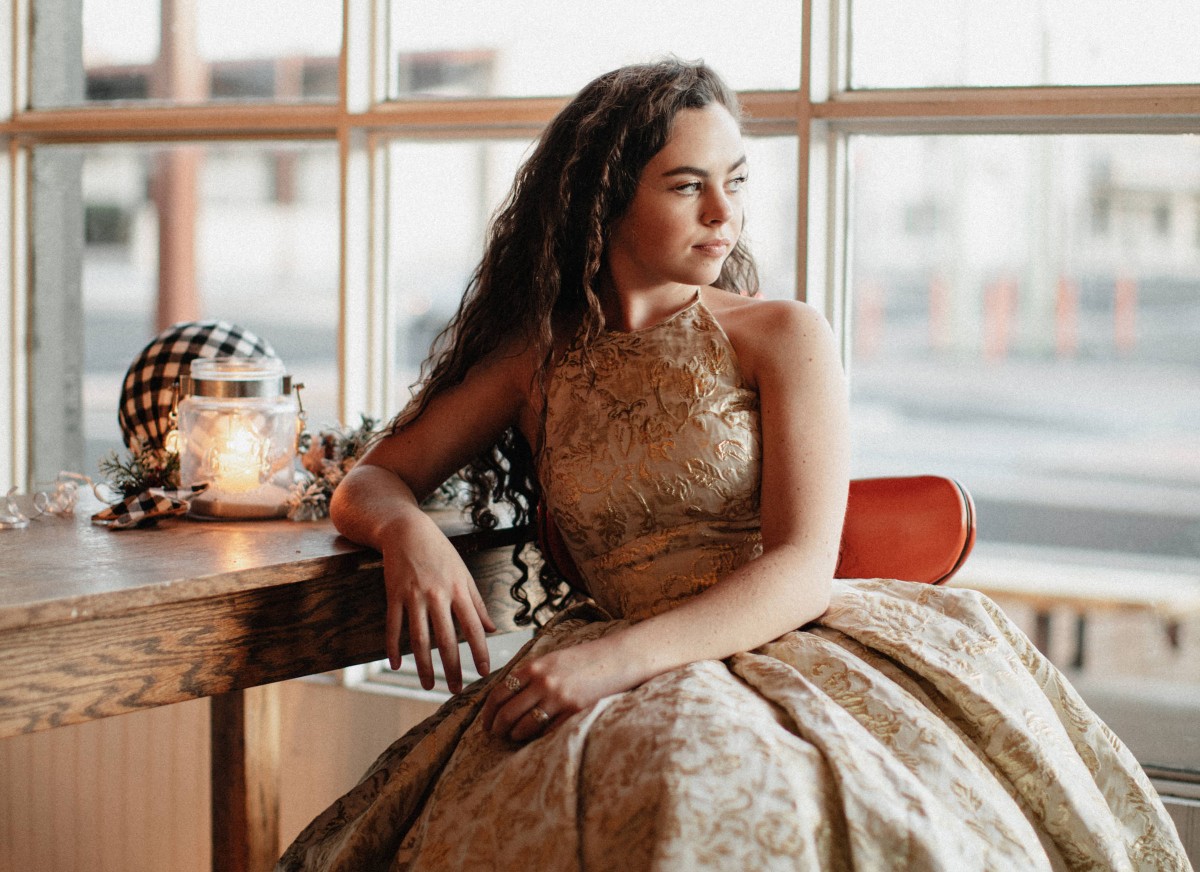 When Chevel Shepherd auditioned for Season 15 of The Voice in 2018, she was only 16 years old. Still, she remained surprisingly unafraid as she performed "If I Die Young" for the blind audition, with Kelly Clarkson, Jennifer Hudson and Blake Shelton all turning their chairs around for the young singer.
"Actually, I was not nervous," Chevel tells Everything Nash. "I was more excited than anything. I used to get nervous when I was really, really little, but I grew out of that. And so I wasn't nervous. I was just more excited because I love music and the stage just felt like home. It was really cool, because I had watched it on TV. I grew up watching it and so actually experiencing it firsthand was really cool. I don't know how I kept singing whenever the coaches turned around, because that's a crazy experience, especially for a 16-year-old, but it was really fun. It was more fun than anything. I didn't really get nervous."
Chevel might have won The Voice, but she never expected she would actually be crowned the champion. Even when it was down to the four finalists, with the New Mexico native standing with Chris Kroeze, Kirk Jay and Kennedy Holmes, she didn't think she would actually win, until she heard her name being called.
'I actually never once thought that I would win," Chevel admits. "I had no idea what was going to happen. I just was having fun, and was just living in the moment. I told myself, 'If I go home today, this was God's plan.' So I just was in the moment, and enjoyed every night I performed, and every night I got to spend with other contestants. But that finale night, whenever it was us four, I had no idea what was going to happen. And whenever I was up there standing there with Chris Kroeze, he was the runner-up, and it felt like five hours before they actually said one of our names.
"It took me a second because both of our names start with C," she continues. "So I was like, 'Did they say Chris or Chevelle?' It was fun. My mom was in the audience. She was trying to text my dad and tell him that I had one won The Voice, and she never got to send the text, because everything was so crazy. But I never once thought that I might actually win it. I wanted to win, but I never knew that I might, because everything could change. It was all in America's hands."
While being on Blake's team might have seemed like the obvious choice, Chevel chose Kelly, and never regretted the decision.
"Kelly always told me to be myself, and to go out on the stage and always have fun, and not to worry about it," Chevel recalls. "You're going to go home or not, so just do your best. That's what matters, to do your best. And if you mess up, keep going. That's what I carried with me the whole time. Just to always be myself and never stray away from who I am as a person and as a musician."
Chevel just released her first album, A Good Ol' Country Christmas. The 12-track record can be purchased at ChevelShepherd.com.