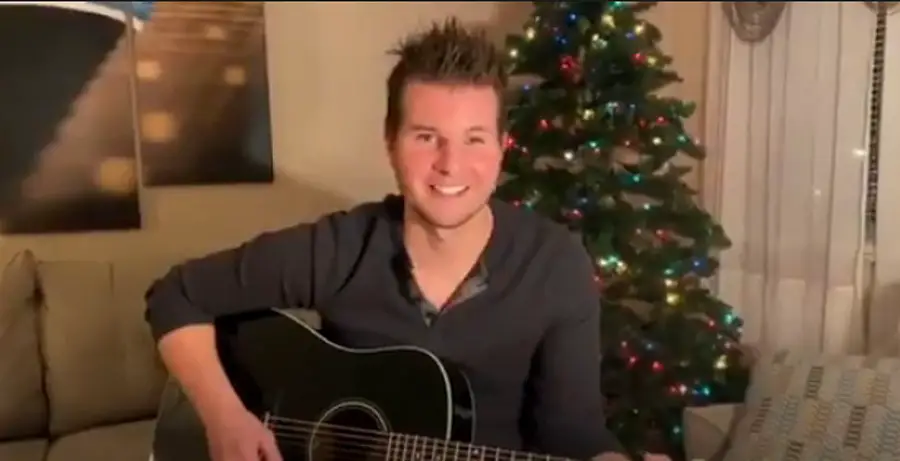 Justin Fabus is back with an exclusive performance for Everything Nash readers! The rising star is singing "Little Drummer Boy," to help celebrate the holiday season.
"Wishing each and every one of you a very safe and happy holidays," Justin says to Everything Nash readers. "I hope you're able to spend it with those you hold dear. This song is for you. 'The Little Drummer Boy' is a classic Christmas song. Even though it was written in 1941, it seems to never age. The writing style of the song reminds me of a traditional country song with how well it portrays the boy's worries and fears of not having something good enough to bring Jesus.
"The song then turns into this beautiful story of the boy overcoming those worries and fears and replacing them with determination and pride," he adds.
Justin previously released "Something Like You," which he wrote with pop icon Richard Marx.
"I'm kind of still pinching myself about it, to be honest," Justin admitted to Everything Nash. "Richard Marx, in my opinion, is an icon and a legend. I've just been a huge fan of his for as long as I can remember. Growing up, I was a fan of his songwriting, his singing, his performing. For the last six years, I'd kind of been knocking on his door — just kind of willing my way, and putting myself in rooms that I found out he was going to be in, and saying, 'Hey, we should write together. We should write together.'"
Justin's EP, Shelter From the Storm, is available to download at JustinFabus.com.