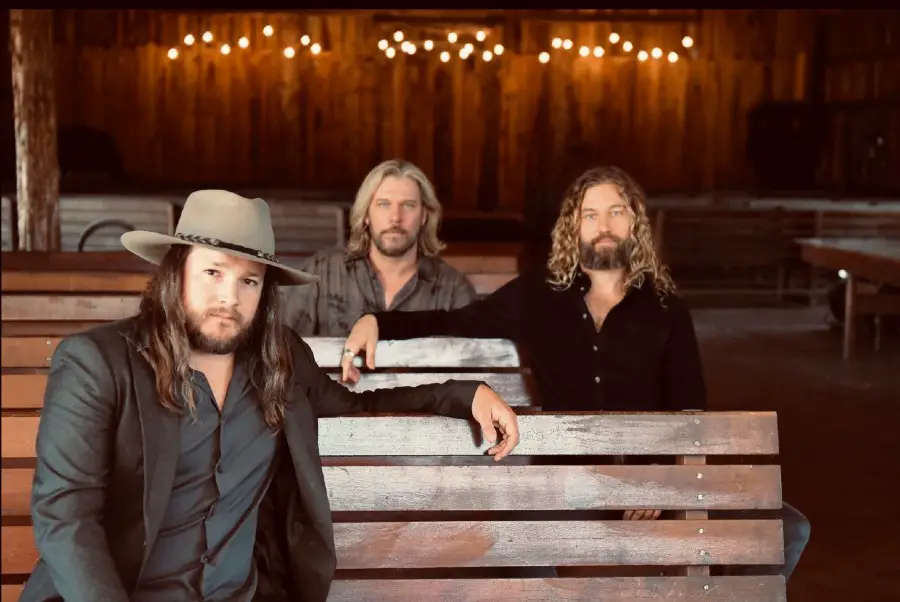 Texas Hill just released a video of their acoustic performance of "Love Me When I'm Leaving." The song, penned by Texas Hill member — and former The Voice alum Adam Wakefield — is from the trio's just-released debut EP.
The video was shot in a barn, showing off the stunning vocals of Adam, along with fellow Texas Hill members Casey James and Craig Wayne Boyd.
"This one was all Corey and Robby [of Midtown Motion]," Adam said of the music video shoot. "We had planned on doing some press shots that day but we had a little time left over so we gave them free rein to do their thing. It never ceases to amaze me what young creative folks can do on the fly. Considering we just used one mic and one camera I think we captured something pretty special."
Texas Hill is comprised of three strong singers, who all found success on reality TV talent shows, and whose voices blended together in an almost magical way.
"I was sitting in my garage thinking about what I wanted to do in my own personal career," Craig told Everything Nash. "I felt beat up a little bit, and I just wanted to get back to the love of music. And one of those things for me was singing harmonies and singing in a group. In talking with my wife, who is the brilliant one, she asked who I would want to sing with. And both of these guys are my first choices. This is who I would see if I had my dream vocal group. I like their voices. I'm a fan of both of them, so I called them up."
While all three men are focusing on Texas Hill, they are also continuing their careers as solo artists as well.
"I don't think the intention for any of us necessarily is to leave our solo careers. I think the idea is to do something that we all have a passion for, " Casey said. "I like the idea of making music and continuously doing different things. I don't have any intention of stopping my solo career. I do know that there will be a massive hole simply because you can't be in two places at the same time. So right now I'm pretty sure that all of us are putting all of our time and effort into Texas Hill."
Purchase Texas Hill's new EP by visiting TexasHillOfficial.com.