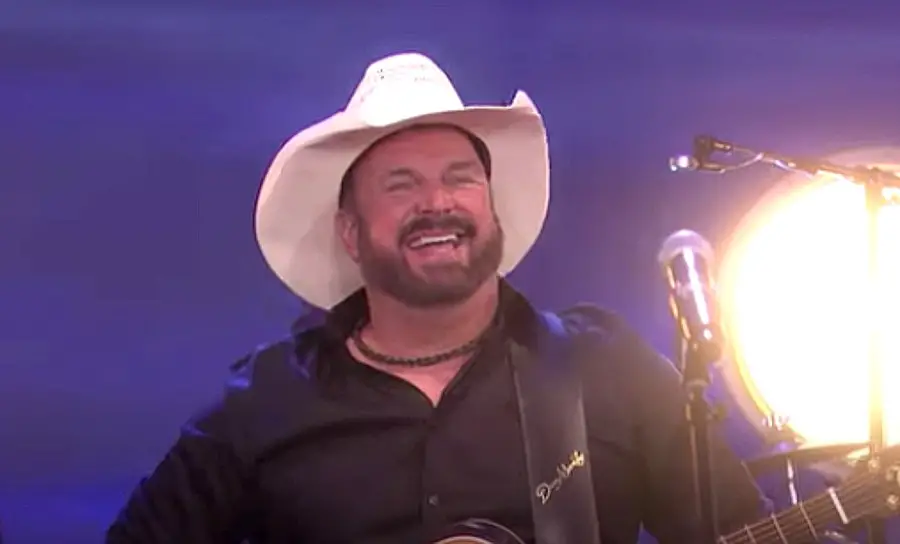 The time off the road has been a challenge for all singers, but especially Garth Brooks. The Oklahoma native planned on continuing his Stadium Tour this year, which of course had to be postponed. But while he is eager to return to the big shows with a full band, he also hints he might be interested in returning to Las Vegas as well, with a much simpler show.
"I can tell you the things I really love that I get to do," Garth told People. "I loved the one-man show in Vegas — really loved it — just because it's what I did in college, and I would love to take a look at that again, if anybody's interested."
Still, he is also eager to return to some of the largest venues in the world, and see them full of his fans who are clamoring for more music.
"That's what I want to be doing," Garth said. "I want to see those signs. I want to see those people that are at the end of their rope and somehow have found a light through music. Somehow, they've made a friend at a concert that changes their life and forever they're best buddies — that sort of thing. I want to see people leaving that stadium loving each other more than when they got there."
Garth could easily retire and enjoy time with his wife, Trisha Yearwood and three daughters, but there's still more, much more, that he wants to do. The 58-year-old draws inspiration from a quote by tennis great,Martina Navratilova.
"The basic gist is the ball does not know how old I am," Garth said. "What that tells me is, no matter what age you are, you're still competing to be the best person you can be. So if you're still in music, you're still competing."
Garth just announced the release of his latest album, Fun. The 14-track record, out on November 20, includes duets with Charley Pride and Blake Shelton, as well as his own wife, with "Shallow." Order Fun at GarthBrooks.com.